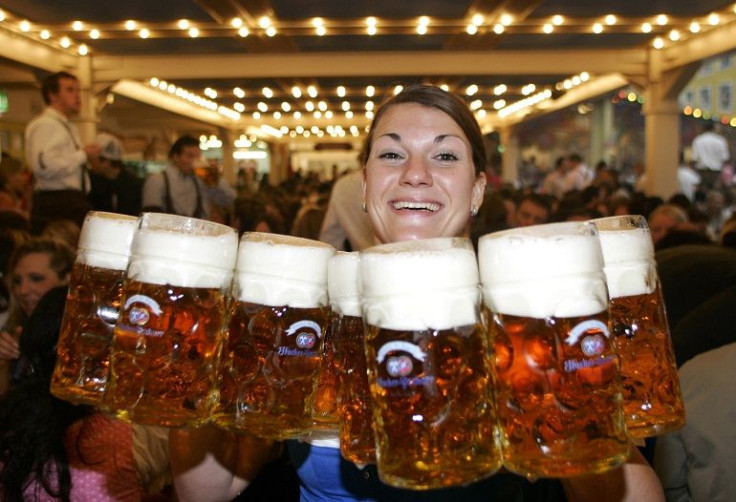 The New Year has just started and countless drinkers are now set to ditch alcohol for good. While the benefits of abstaining from alcohol remain undisputed to this day, not so many people know that binning booze even for just a month is actually enough to make meaningful improvements to your health.
According to Australian nutritioinist Lee Holmes, temporary abstinence from alcohol makes you a smarter drinker in the long run as it allows you to have a more moderate and mindful approach to drinking in the future. Here are the four amazing benefits of not drinking alcohol:
1. Improved mental clarity
While it is true that alcohol has benefits to the body, its addictive nature and health consequences cancel out whatever nutritional value it has. "At its core, alcohol is a depressant, which means that when it reaches the brain, it slows down the body's systems," said Holmes. Alcohol is difficult for your body to process and absorb, putting extra pressure on your liver. If you abstain from alcohol even for just a month, it will enhance your ability to concentrate and reduce your likelihood of developing mental illnesses like depression and anxiety.
2. Weight loss
The more you drink alcohol, the more you reduce your body's ability to burn fat and accelerate your appetite. Studies show that if you abstain from alcohol for 31 days, you will be able to maintain your healthy weight as you make healthier food choices. Not to mention the fact that most types of alcohol contain salt and sugar, which cause bloating and inflammation.
3. Healthier reproductive system
A 2018 study by the British Medical Journal found that drinkers who ditched alcohol for a month showed reduced blood cancer proteins, lowered blood pressure, and reduced fatty tissue around the liver. This is primarily because alcohol is an estrogenic agent, meaning it raises estrogen levels that are responsible for the rapid accumulation of body fat and hormonal imbalances.
4. Better sleep
A 2018 study found that 71 percent of the drinkers who abstained from alcohol for 31 days reported having deeper sleep and feeling more refreshed every morning throughout their month of abstinence. The depressive effect of alcohol on the nervous system does not only reduce rapid eye movement (REM) sleep but also the restorative stage, where your body repairs cells.
© 2023 Latin Times. All rights reserved. Do not reproduce without permission.