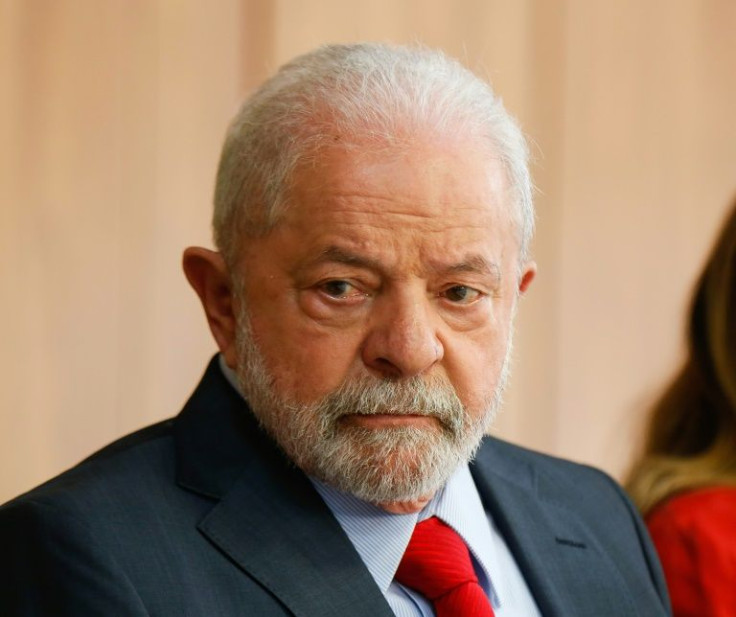 Four young children were killed in an assault on a daycare center in southern Brazil by a man carrying a small axe. Brazil's President Luiz Inacio Lula da Silva called the tragedy a "monstrosity."
Security director Marcio Alberto Filippi told reporters that the 25-year-old man turned himself into police following the shooting.
"A tragedy like this is unacceptable, an absurd act of hate and cowardice ... an act of violence against innocent and defenceless children," President Lula said in a Twitter post.
According to the police, three boys - two aged 4 and one aged 5 - and one girl aged 7 were killed.
Police said that a fifth child had slight injuries, while four of the injured children, who were between the ages of 3 and 5, were being treated in a hospital and were said to be in stable condition.
As police and firemen examined the scene in the city of Blumenau in the state of Santa Catarina, anxious parents raced to the daycare center out of fear that their children might be among the victims, reports Reuters.
"Thank God my daughter was not among the victims," one father told reporters. "She is fine physically, but emotionally destroyed. How am I going to get this out of her head?" he added.
According to authorities, the attacker had a violent and drug-related past and had stabbed his stepfather in March 2021.
According to police, the assailant has been taken into custody. The incident occurs more than a week after a 13-year-old student stabbed a teacher to death and injured five other students in a Sao Paulo school.
Parents grieving outside the Cantinho do Bom Pastor daycare center was captured on camera by television networks.
Police would look for a possible motive, a television reporter was informed by a police detective.
Hildebrandt announced that the city would observe a time of mourning and that classes had been suspended, Al Jazeera reported.
The assault is the second of its kind to take place in Santa Catarina; the first occurred in 2021 at a daycare facility when a suspect brandishing a knife killed three young children and two adults.
A study conducted by academics under the direction of education professor Daniel Cara at the University of Sao Paulo found that 16 violent incidents or assaults took place in schools between 2000 and 2022.
© 2023 Latin Times. All rights reserved. Do not reproduce without permission.