Four people have been confirmed dead and two others were hospitalized after a 24-year-old drunk man, who was driving 70 mph in a sports car in downtown Salem, crashed his vehicle into a homeless camp on Sunday, March 27.
On early Sunday, March 27, the accused, Enrique Rodriguez, 24, allegedly lost control of his silver Sedan while the two-door sports coupe was traveling northbound at around 2 a.m. and crashed into a camp where homeless people congregating near the intersection of Front Street Northeast and Highway 99E, Daily News reported.
Rodriguez flattened the site and pinned two individuals beneath the car in the tragic accident. The investigators believe that the suspect's inebriation may have been a contributing factor in the incident since Rodriguez's blood alcohol content was 0.26 percent at the time of the crash. Meanwhile, the legal limit of blood alcohol content is 0.08 percent.
Two people died at the scene and another two were transported to Salem Health Hospital. However, these two victims too were pronounced dead a short time later. Another three victims also had to seek out medical treatment immediately after the crash. Meanwhile, Rodriguez, who was the only occupant of the car, was also rushed to a health facility for treatment, KATU News reported.
Those killed in the incident were identified as 24-year-old Jowand Beck, 21-year-old Luke Kagey, 54-year-old Joe Posada III, and 29-year-old Rochelle Zamacona.
Rodriguez has a record of several previous violations of various traffic laws, including driving without a valid license and careless driving.
"Sunday's crash was such a tragic incident. The members of our Traffic Team did a tremendous job of working through the investigation to make an arrest and in our efforts to bring justice to the victims and their families," Salem Police Chief Trevor Womack said.
Rodriguez was arraigned Monday afternoon at the Marion County Circuit Court.
At the hearing, Rodriguez's mother, Maria Arreze, said that her son's "mistake" is not a reflection of who he is.
"He did wrong … but my son is not a murderer. I promise you that," she said.
Arreze continued that, even though her son should be held accountable for his actions, the city of Salem should also acknowledge its shortcomings in allowing homeless individuals to sleep off busy and dangerous roads.
Rodriguez is being held without bail at the Marion County jail on counts of first-degree manslaughter and charges of second-degree assault, third-degree assault, and six counts of reckless endangerment as of Tuesday, March 29.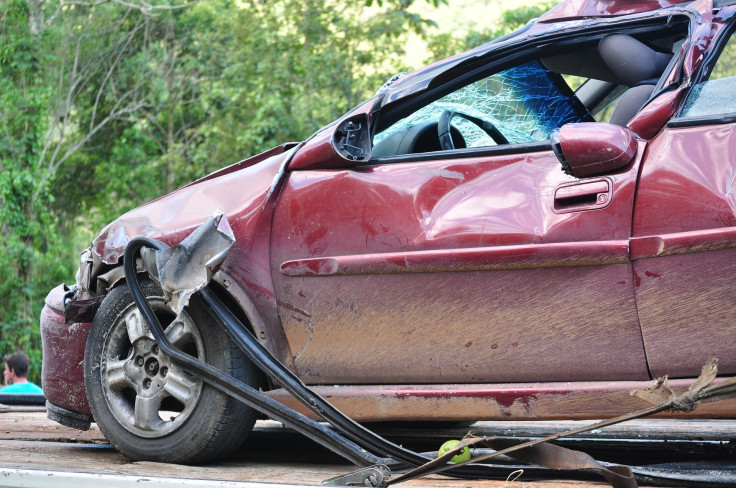 © 2023 Latin Times. All rights reserved. Do not reproduce without permission.