Four terrorists were killed in a gun battle in Nagrota on early Thursday morning. The encounter started at around 5 a.m. near the toll plaza on the Jammu-Srinagar national highway and was the second such encounter on the highway this year.
Director General of Police Dilbag Singh said the gun battle was prompted by the illegal entry of a group of Jaish-e-Mohammed (JEM) terrorists into India through the International Border in Samba on Wednesday night. The terrorists were traveling in a truck on the Jammu-Sringar National Highway when they were intercepted by the police at the toll plaza.
"Around 5 a.m., some terrorists opened fire at security forces near Ban Toll Plaza in Nagrota area. They were hiding in a vehicle," said Jammu district police chief Shridhar Patil. One police officer was injured during the encounter.
Singh said the security officers on duty fired shots when the armed terrorists started throwing grenades at the police party and setting a truck on fire. Additional forces then rushed to the area to join the operation.
Police cordoned off the entire area after the gun battle. On Thursday morning, the Jammu-Srinagar National Highway was closed. No traffic movement has been allowed from Nagrota and Udhampur's Tilting area since the fatal encounter.
Meanwhile, CRPF spokesperson Shivnandan Singh likened the Thursday encounter to the encounter that took place on the same thoroughfare in January. On Jan. 31, three terrorists were gunned down by the security forces when they adopted a similar modus operandi and attempted to infiltrate into India by hiding inside a truck.
During the encounter, the terrorists also opened fire at a joint party of police and CRPF at Ban toll plaza. The incident triggered a gunfight in which three members of the army were killed and one policeman was injured.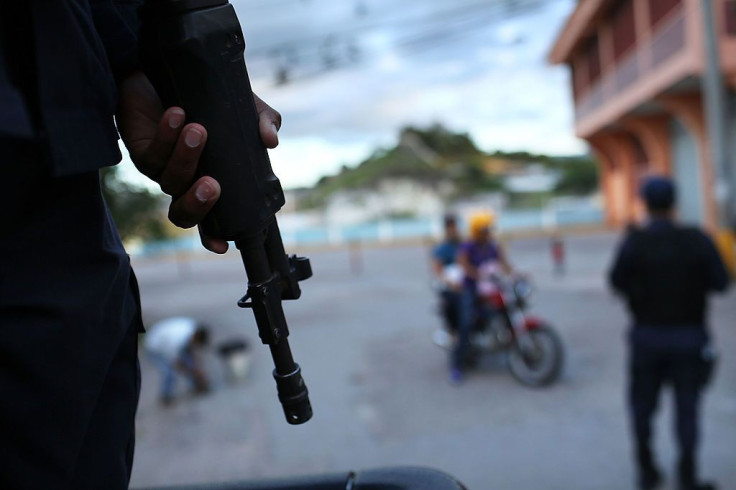 © 2023 Latin Times. All rights reserved. Do not reproduce without permission.