Over 60 persons were struck dead by lightning with many more injured in Uttar Pradesh, Madhya Pradesh, and Jaipur due to heavy rains on Sunday, July 11. At least 16 people died taking selfies on top of a watchtower at the city's renowned tourist destination, the 12th-century Amer Fort.
The majority of those killed at the fort's tower were young, according to senior police officer Anand Srivastava. About 27 individuals were atop the fort's tower and wall, and several of them apparently jumped to the ground.
According to local media sources, nine more people were killed and 20 others were injured by lightning strikes on Sunday in Rajasthan.
According to Manoj Dixit, a government official in Uttar Pradesh, 18 persons were struck by lightning on Sunday. Farm laborers working in the fields were among the victims.
Meanwhile, two men were struck by lightning while seeking refuge behind a tree in Firozabad city and killed instantly.
In Madhya Pradesh, at least seven people died. According to experts, the two states have a high incidence of fatalities because a big number of people work outside in agriculture and construction.
Compensation for the relatives of those who died has been announced by the chief ministers of Uttar Pradesh and Rajasthan, as well as India's Prime Minister Narendra Modi.
"An ex-gratia of Rs. 2 lakh ($2,680) each from PMNRF would be given to the next of kin of the deceased and Rs. 50,000 would be given to the injured," the prime minister posted on Twitter.
According to the most recent official data available, more than 2,900 persons were killed by lightning in India in 2019. A year before that, the southern state of Andhra Pradesh reported 36,749 lightning strikes in a span of 13 hours.
In June of last year, more than 100 people were killed by lightning in two states.
During India's monsoon season, which spans from June to September, lightning strikes are prevalent.
The Indian Meteorological Department (IMD) has said that lightning-related deaths in India have increased since the 1960s, citing climate change as one of the causes. More lightning is expected in the following two days, according to the IMD.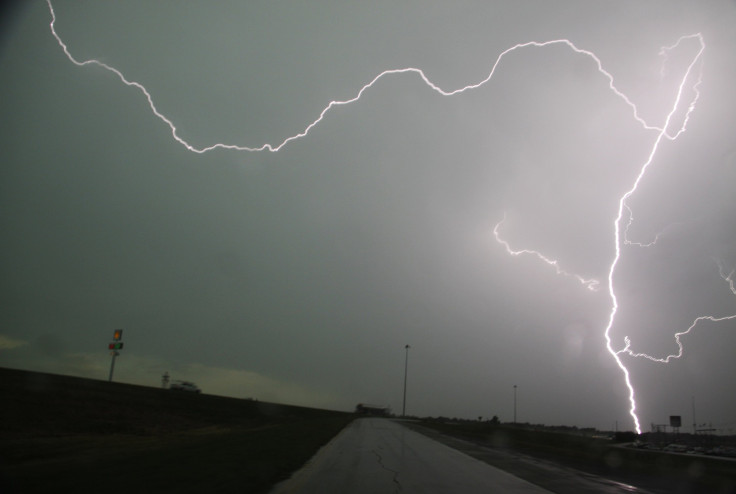 © 2023 Latin Times. All rights reserved. Do not reproduce without permission.