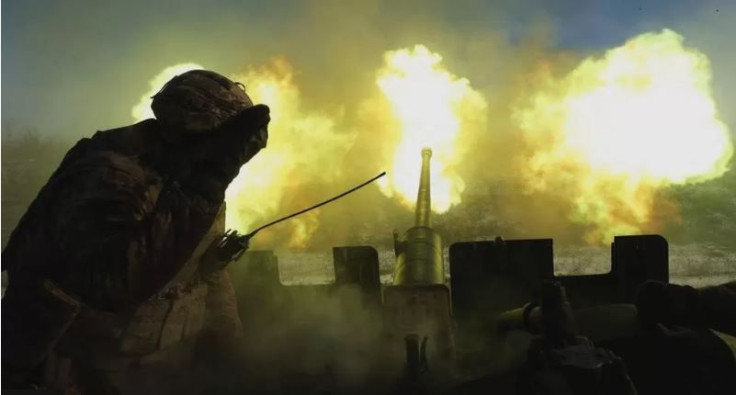 A French journalist, 32, was killed while covering the conflict in eastern Ukraine.
Arman Soldin, an AFP employee, died on Tuesday after being hit by rocket fire near Chasiv Yar, just west of Bakhmut.
At around 16:30 (13:30 GMT), a group of journalists and Ukrainian soldiers were attacked.
Emmanuel Macron, the president of France, praised Soldin for his contributions on the front lines of the conflict.
"We share the pain of his loved ones and his colleagues," he wrote in a tweet.
The chairman of AFP, Fabrice Fries, said the news agency was "devastated" by Soldin's death, which he said was a "terrible reminder of the risks and dangers faced by journalists every day covering the conflict in Ukraine."
The agency's Europe director, Christine Buhagiar, remembered Soldin as "enthusiastic, energetic and brave", and said he had been "totally devoted to his craft."
In France's National Assembly, lawmakers from all political parties stood and praised Soldin.
He had been residing in Ukraine since September and was a member of the first AFP crew to travel there after Russia's invasion in February of last year.
The Ukrainian defense ministry expressed its "heartfelt condolences" to Soldin's family and coworkers.
"He dedicated his life to informing the world about the truth. His legacy, as well as his cause, will live on," Ukraine's defence ministry stated.
In remembrance, the White House stated that journalists who lost their lives "while shining a light on the horrors of Russia's invasion" were "indebted" to the world, BBC reported.
According to the Committee to Protect Journalists, Soldin, a Bosnian-born journalist, is the 15th journalist to have died while covering the conflict in Ukraine since February 2022.
Pierre Zakrzewski and Frederic Leclerc-Imhoff, two further French journalists who died while reporting the conflict, were among the victims.
For several months, Bakhmut has served as the epicentre of fighting in eastern Ukraine.
© 2023 Latin Times. All rights reserved. Do not reproduce without permission.