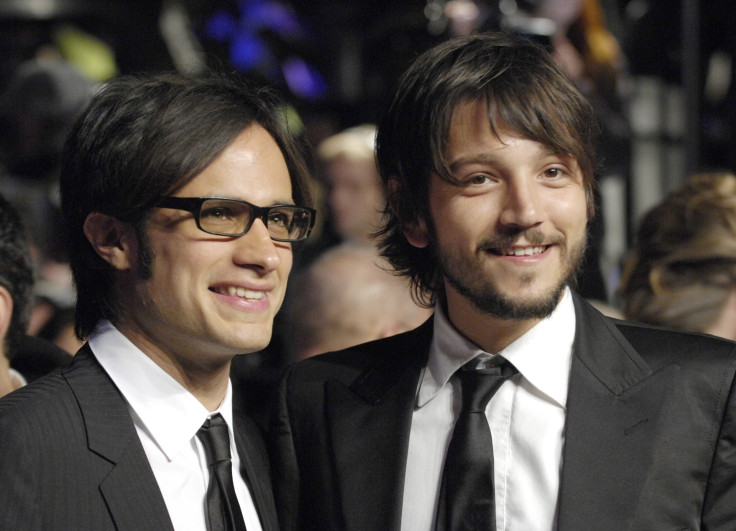 It's been 10 years since the lifetime BFFs, Diego Luna and Gael García Bernal, started their pop-up screenings in their revolutionary concept of an itinerant film fest, "Ambulante," which looks to make a difference in the way underserved communities relate to documentary film. The tour will go from tour the state from September 19 to October 4, traveling over 485 miles along the coast of California, while screening 28 films in 21 different public venues, mostly outdoor spaces which have been abandoned and all of it will be completely free.
Co-Founder Diego Luna said, "Ambulante represents an enormous undertaking by a group of people who work year round to ensure documentary film keeps reaching an ever-widening audience." Luna called the announcement of the second Ambulante California an "enormous feat!" "Together let's seize this opportunity to share and enjoy documentary cinema for free in our communities," he concluded. Elena Fortes, also a Co-Founder of Ambulante, said, "The first edition of Ambulante California marked an exciting turn in the life of Ambulante, as it expanded into new territory, taking on the challenge of attracting different audiences across LA." Now, Forte says the second year will show "a greater sense of community by linking documentary cinema to a wide range of activities and environmentally sound urban practices."
Here's the list of features and shorts to be screened at the film fest:
Features
"CODE: DEBUGGING THE GENDER GAP," Director: Robin Hauser Reynolds
"WE LIKE IT LIKE THAT," Director: Mathew Ramirez Warren
"UNDERWATER DREAMS," Director: Mary Mazzio
"KEEP ON KEEPIN' ON," Director: Alan Hicks
"NO PLACE LIKE HOME (EL PATIO DE MI CASA)," Director: Carlos Hagerman
"NO MÁS BEBÉS," Director: Renee Tajima-Pe
"BIKES VS CARS," Director: Fredrik Gertten
"EVERYDAY REBELLION," Director: The Riahi Brothers
"ORNETTE: MADE IN AMERICA," Director: Shirley Clarke
"ALL OF ME (LLÉVATE MIS AMORES)," Director: Arturo González Villaseñor
"KINGS OF NOWHERE (LOS REYES DEL PUEBLO QUE NO EXISTE)," Director: Betzabé García
"KINGDOM OF SHADOWS," Director: Bernardo Ruiz
"THE NIGHTMARE," Director: Rodney Ascher
Shorts
"DEAR JASON," Director: Jocelyn Ramírez
"THE FACE OF UKRAINE: CASTING OKSANA BAIUL," Director: Kitty Green
"PAPA MACHETE," Director: Jonathan David Kane
"SIRI," Director: Topaz Adizes
"THE 414'S: THE ORIGINAL TEENAGE HACKERS," Director: Michael T. Vollman
"THE NIGHT WITCH," Director: Alison Klayman
"TOÑITAS," Director: Beyza Boyacioglu & Sebastian Díaz
"LAS MORENAS MORENO," Director: Rania Attieh & Daniel García
"TOMGIRL," Director: Stephen Przybylowski
"SAEL KUXLEJAL," Director: Maricela Isabel Culej Vázquez
"BISCAYNE WORLD," Director: Michael Arcos and Marnie Ellen
"TWINHEADS," Director: Liza Mandelup
"MIS MANOS," Director: Walter Vargas
"ROOTS," Director: Atiyeh Hess
"CAPITALIST POEM #5," Director: Kayla Delacerda
Watch the recap pf last year's Ambulante California:
© 2023 Latin Times. All rights reserved. Do not reproduce without permission.