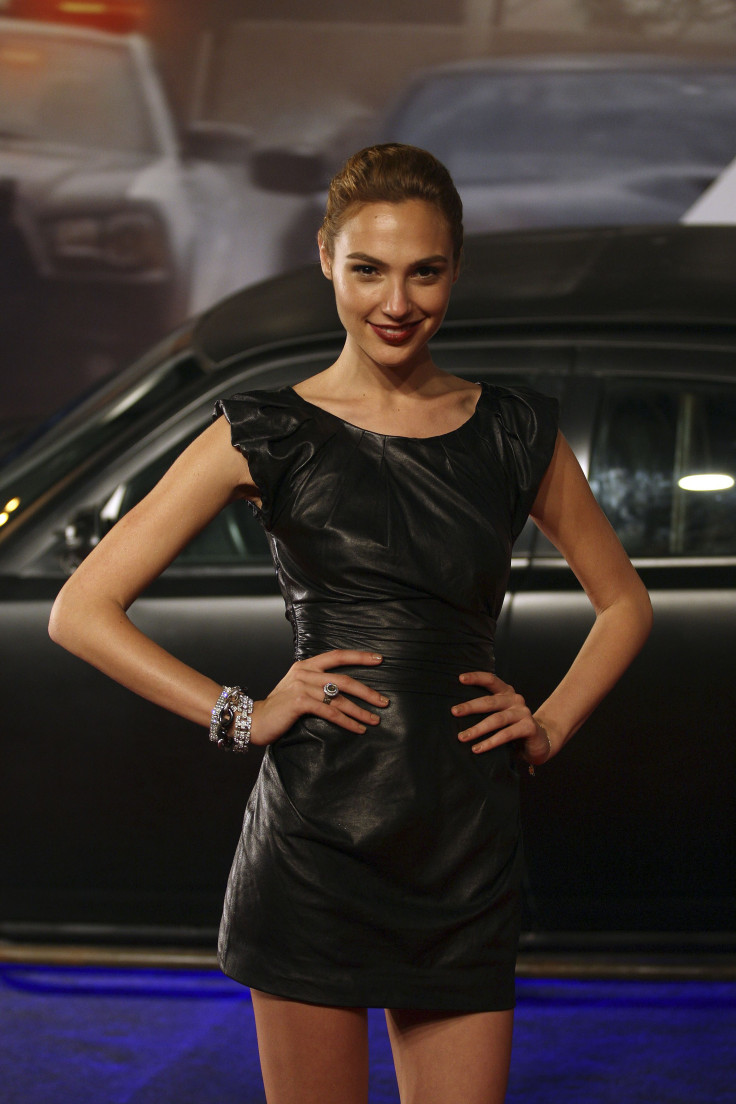 Gal Gadot has been cast as Wonder Woman in the new Batman vs. Superman movie. The Israeli actress will play the role of Diana Prince opposite Henry Cavill as Superman and Ben Affleck as Batman in the upcoming DC movie which acts a sequel to 2013's "Man of Steel" starring Cavill. The 28 year-old actress posted on her Facebook page, "I can't express how happy and exited I am to be part of this amazing project!" We think it's a great choice and here are five reasons why:
1. She Kicks Butt - For Real! Gal Gadot served in the Israeli army for two years as part of the country's required military service. She worked as a fitness instructor and trained in the use of weapons. When "Fast and the Furious" director Justin Lin found this out, he added the fact that her FF character worked in Mossad (Israeli intelligence agency) to the script. "[He] really liked that I was in the Israeli military and he wanted to use my knowledge of weapons," she said in a 2011 interview.
2. She's A Mom: Nothing says tough like being a mother. Part of Wonder Woman's appeal is that she is both a valiant amazon fighter but also the incarnation of womanhood. And nothing represents womanhood like being a mom. Plus Wonderwoman has a daughter in the Marvel Universe: Fury from the 2012 Earth 2 series. Gadot gave birth to her daughter Alma in 2011.
3. She's Beautiful: Wonder Woman has always represented beauty and grace, fierce determination and of course a bit of sex appeal. Gadot has all this and more. She was the 2004 Miss Israel and competed in the Miss Universe pageant in Ecuador.
4. She's Fast and Furious - Gadot has starred in 3 of the "Fast and the Furious" films as Gisele Yashar. She clearly knows how to be an action heroine and will surely fit right alongside Batman and Superman.
5. She Knows How To Ride - Clearly Godot is fearless both on and off screen. The Israeli actress is reportedly a motorbike enthusiast and owns a Ducati. This kind of fierce is a sure quality for a sensational Wonder Woman.
© 2023 Latin Times. All rights reserved. Do not reproduce without permission.