Gennady Golovkin is all set to face Canelo Alvarez for the third time, a fight that most feel means more to GGG since he lost to the Mexican in their rematch in September 2018.
This was after the two boxers faced off in an explosive encounter in September 2017 that ended in a draw.
Given the two previous encounters, most expect Golovkin to come out with a different strategy and take into consideration how Alvarez got the better of him.
However in an interview with Reuters, the 40-year-old says that he is simply treating the third clash with Alvarez as a brand new fight.
"I'm totally looking at the third fight as a brand new fight from scratch," Golovkin said through an interpreter. "I don't draw any motivation from previous fights."
Triple G faces Alvarez for the third time on Sept. 17 at the T-Mobile Arena in Las Vegas. Golovkin will tip the 168-pound catchweight and challenge Alvarez for the WBA (Super), WBC, IBF, WBO, and The Ring super middleweight titles.
As far as he is concerned, Golovkin also anticipates Alvarez making adjustments in their upcoming showdown.
"He's going to change a lot of things because this fight is taking place in a different weight division and his attitude will definitely change, so there will be a lot of surprises during this fight," Golovkin quipped.
Given his age, pundits feel that Golovkin could end up retiring if he suffers another crushing defeat at the hands of Alvarez. When asked to comment about it, GGG prefers to address it at the right time.
"It's very difficult to point at just one particular factor that might influence my decision to end my career, unless something bad happens," the Kazakhstan boxer said. "But there are a lot of nuances, and they might play a role in making a decision to continue, but I am not going to spend a lot of time on those. We'll see how it goes."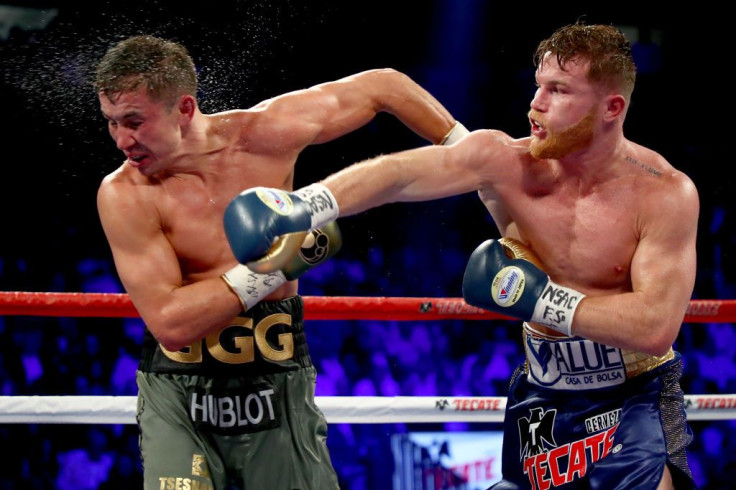 © 2023 Latin Times. All rights reserved. Do not reproduce without permission.