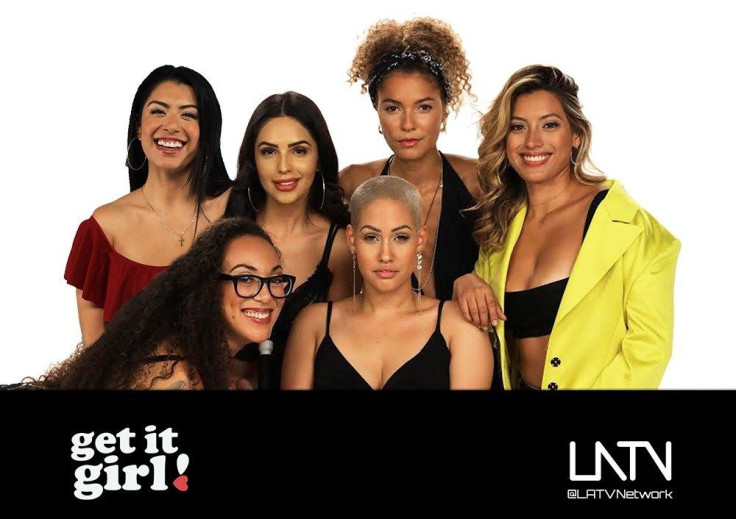 Get it Girl, an all-female TV talk show series that delivers a forum for sincere and opinionated discussions on topics relevant to today's Latinx women including cultural nuances, intersectional issues and social media trends. Get it Girl is a judgment-free zone for candid discussions on trending topics, personal experiences and relationships hosted by a rotating cast of powerful Latinas and featuring special guests.
This season's hosts are beauty entrepreneur and CEO Jackie Hernández, fitness and lifestyle
influencer Gia Fey, model and
host of LATV's syndicated show American Latino Natasha Hernandez, model and artist Angelica Artifex, Brazilian
influencer Lis Figueiredo and dancer, actor and artist Venus Leone.
The fresh new take on Get it Girl, originally developed by Vivi Tomasi, will also launch with digital exclusive content available on LATV digital platforms and LATV social media which includes the series
Esa Soy
Yo where Latinas share their journey overcoming insecurities.
"The Get it Girl brand has evolved from one of our highest rated prime-time shows, to an omni-channel property with original, in-culture content showcasing the identity, power and influence of Latinas," said Gisella Fu-Ripp, Director of Sales at LATV Networks. Capitalizing on the unparalleled buying power of Hispanic women, and the increased demand for smart audiences, Get it Girl comes
at a time when female empowerment is at the forefront of today's dialogue.
Get it Girl will kick off LATV's fall premiere week on broadcast which includes new shows like LGBTQ+ empowerment series The Q Agenda, and The Hub on LATV, a pop culture show powered by social media.
Entire episodes of LATV series will also be made available worldwide through the full episode player on LATV.com launching this fall.
© 2023 Latin Times. All rights reserved. Do not reproduce without permission.