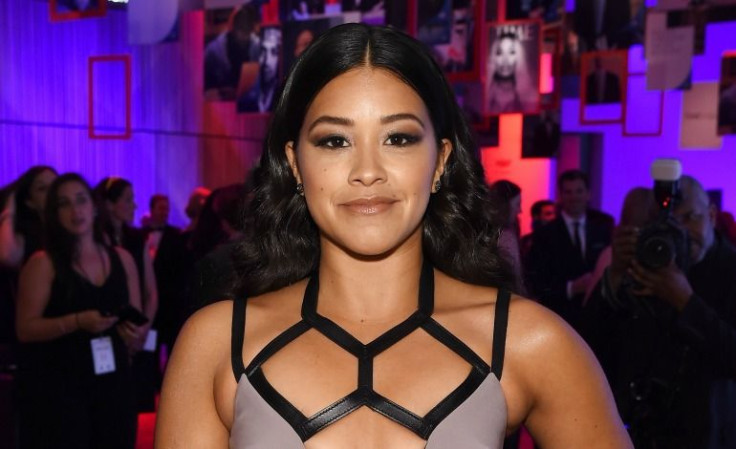 With a trajectory that embarked in 2005, Gina Rodriguez has accomplished amazing things in her career, including a first Golden Globe win for the CW Network. Not only is she an award-winning actress, she is also a philanthropist involved with various charities and philanthropic efforts. Rodriguez is one of the Latinos on Time magazine's 100 Most Influential People of 2016 List, along with reputable celebrities such as Lin-Manuel Miranga, Gael Garcia Bernal, Oscar Isaac and Alejandro Gonzalez Iñárritu.
"Whenever she talks about herself or about being Hispanic, she's sending the message 'I deserve this, I work very hard, and I'm a good person,'" said the iconic Rita Moreno of the empowering Latina, according to Time. Indeed, Rodriguez is not afraid to voice her thoughts or show her proud Puerto Rican roots when she delivers a public speech. That was the case at the Time 100 Gala held in New York City, where Rodriguez opened up about immigration and the 2016 elections.
According to the magazine, the 31-year-old "Jane the Virgin" actress was asked what she thought about the debate over immigration during this presidential election season. "We need to keep families together and not in detention homes," Rodriguez said at the event that celebrated all of the influential figures who made this year's list. "The fact that it's even called that makes you feel uncomfortable knowing that there's no care for people as human beings."
Rodriguez also revealed that she is glad that this serious topic affecting Latinos in the U.S. is the main debate during elections. However, she expects some of the aspiring candidates to take action instead of making promises behind the podium. "When it comes to the candidates, I'm very excited to see what's going to be done," she told Time at the gala. "Conversation is great, but we need to take action."
© 2023 Latin Times. All rights reserved. Do not reproduce without permission.