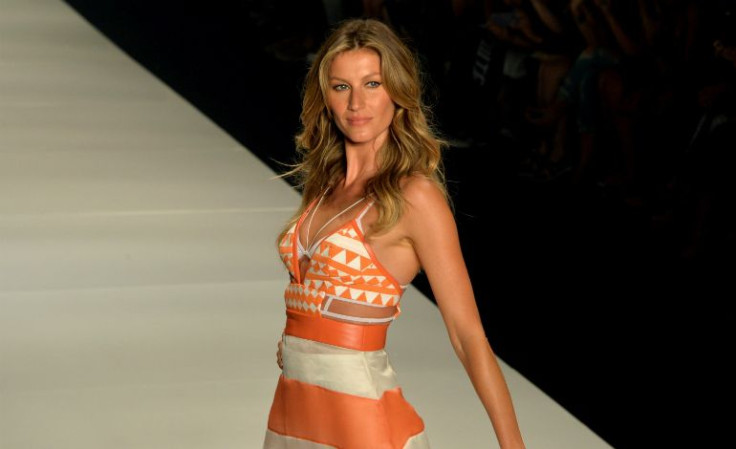 What does Gisele Bündchen eat to stay beautiful, slim and healthy? The Brazilian model's personal chef, Allen Campbell, recently gave an interview to Boston.com about what her nutritional regimen consists of, and how a plant-based diet has the power to reverse and prevent future diseases."80 percent of what they eat is vegetables. [I buy] the freshest vegetables. If it's not organic, I don't use it. And whole grains: brown rice, quinoa, millet, beans. The other 20 percent is lean meats: grass-fed organic steak, duck every now and then, and chicken. As for fish, I mostly cook wild salmon," Campbell said.
But what's out of her strict healthy lifestyle and daily eating habits? "No white sugar. No white flour. No MSG," the chef added, "I'll use raw olive oil, but I never cook with olive oil. I only cook with coconut oil. Fats like canola oil turn into trans fats. ... I use Himalayan pink salt as the sodium. I never use iodized salt…What else? No coffee. No caffeine. No fungus. No dairy."
The expert also revealed that some vegetables that we considered nutritious are also out of the eating plan since they lead to inflammation that makes arthritic joints sore, encourages the growth of tumors, and increases the risk of developing heart disease, "So no tomatoes, peppers, mushrooms, or eggplants. Tomatoes trickle in every now and then, but just maybe once a month. I'm very cautious about tomatoes. They cause inflammation."
© 2023 Latin Times. All rights reserved. Do not reproduce without permission.