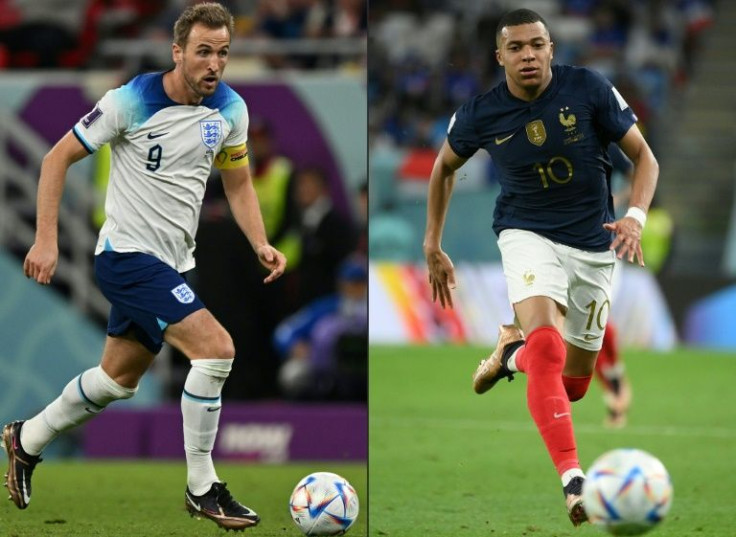 The race for the Golden Boot, which is awarded to the World Cup's top goal scorer, will come down to the wire Sunday at Lusail Stadium in Doha, Qatar.
Argentine forward Lionel Messi, 35, and France's forward Kylian Mbappe, 23, have taken the lead of the Golden Boot race with five goals each.
If any of the players end up in a tie for the most goals by the end of the final, then it goes to a series of tiebreakers. The first tiebreaker is the most assists, and as it stands, Messi has a slight edge over Mbappe, with three assists, while Mbappe has two.
Should both players score the number of goals and have the same number of assists, the next tiebreaker comes down to the least minutes played. Mbappe did not play in France's 1-0 Group D loss to Tunisia and has an advantage over Messi playing in only 477 minutes to Messi's 570 minutes.
As if that is not dramatic enough, there is a tie for third place. The Bronze Boot will likely be awarded to either France's all-time leading scorer, striker Olivier Giroud, 36, or Argentina's breakout star forward Julian Alvarez, 22, with four goals each.
In the Bronze Boot race both Alvarez and Giroud scored four goals, and neither have tallied an assist this tournament. However, Alvarez has logged 19 fewer minutes in the World Cup which gives the young star the edge over Giroud for the Bronze Boot. Both Alvarez and Giroud have a long shot at claiming the Golden boot but will take a multi-goal effort to leapfrog Messi or Mbappe.
Argentina and France face-off in the 2022 FIFA World Cup Final Sunday, Dec. 18, at Lusail, Stadium.
© 2023 Latin Times. All rights reserved. Do not reproduce without permission.