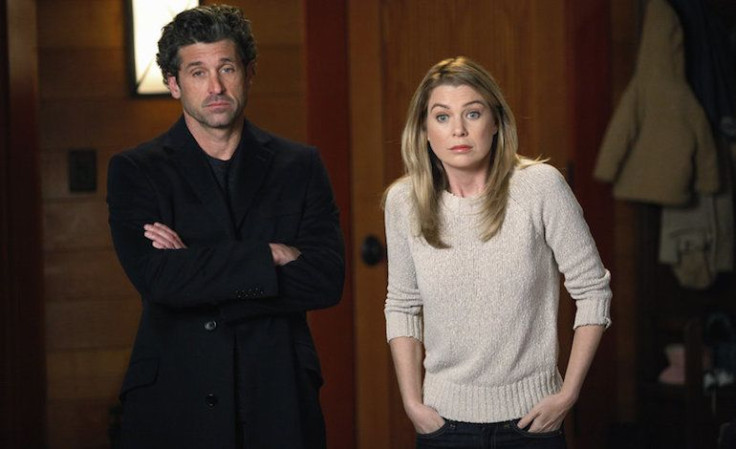 "Grey's Anatomy" will return to ABC in just a few weeks on Sept. 25 but don't get too excited yet as the first promo for the new season shows some unsettling scenes. Our favorite couple Meredith (Ellen Pompeo) and Derek Shepherd (Patrick Dempsey) are going through a rough patch and we even hear Meredith say "I don't think my marriage can survive this."
Meredith reveals that her marriage is in trouble when Derek tells her he is considering taking the job opportunity in Washington, D.C., which he revealed to her at the end of the 10th season. It seems Meredith is firm on staying in Seattle while her husband wants to venture away. The question becomes will they decide to leave together? Will they separate? What will happen? Check out the heart wrenching promo trailer below!
Meanwhile the premiere episode, titled "I Must Have Lost It On The Wind," synopsis have been revealed. According to Hypable the episode description reads:
"With Cristina gone, a new doctor, Maggie Pierce (Kelly McCreary), making the rounds and Derek wanting to move to Washington DC, Meredith struggles to regain a sense of normalcy both at home and in the hospital. Meanwhile, Callie and Arizona come to a decision about surrogacy, Amelia overhears a big secret, Bailey realizes she will have to fight Alex for Cristina's board seat and a freak accident causes two teenagers to be caught in a very compromising position"
It will definitely be interesting to see where the writers for "Grey's" decide to take the characters. It has to be big to keep everyone interested as the show enters it 11th season.
"Grey's Anatomy" will return Thursday Sept. 25 at (8/7c.) on ABC. Will you be watching?
© 2023 Latin Times. All rights reserved. Do not reproduce without permission.