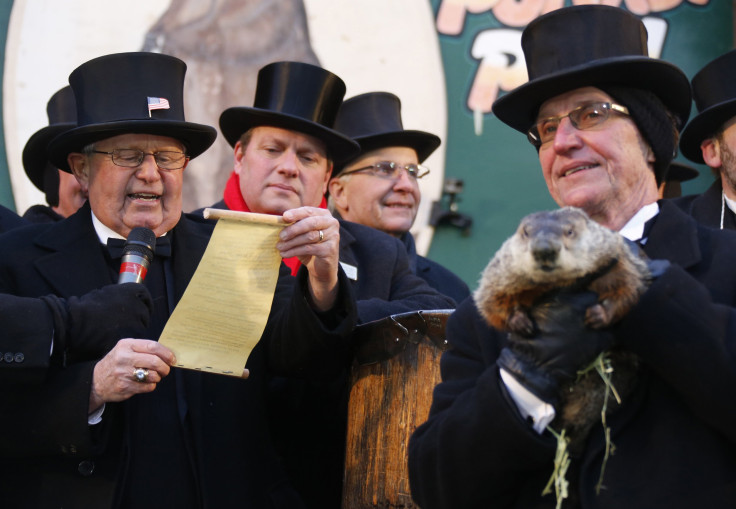 Groundhog Day 2016 is today, and no doubt many of you will be wondering whether Punxsutawney Phil will be predicting an early spirng or a longer winter. Legend has it that when a groundhog emerges from its burrow on February 2nd, it it is cloudy, then spring will come early; if it is sunny, the groundhog will supposedly see its shadow and retreat back into its burrow, predicting six more weeks of chilly winter. But how accurate is this prediction really? A look back at records suggest not much at all!
Groundhog Day dates all the way back to 1887 when Clymer H. Freas, city editor of the Punxsutawney Spirit, began promoting Punxsutawney's groundhog as the official Groundhog Day meteorologist. Records have been kept fairly regularly since the tradition began showing the ground-dweller's predictions. However, the National Climactic Data Center (NCDC) has also been keeping its records quite closely, and the results might disappoint Punxsutawney fans.
According to the NCDC the data "shows no predictive skill for the groundhog during the most recent years of this analysis. Since 1993, the U.S. national temperature has been above normal 11 times in February, 12 times in March, below normal 6 times in February, 3 times in March, and near normal 3 times in February and 5 times in March." Moreover according to Stormfax, Punxsutawney Phil has been correct just 39 percent of the time since the first recorded Groundhog Day in 1887.
With world temperatures steadily rising, it is likely that we will see shorter but more extreme winters and earlier springs, weather or not Phil sees his shadow. But then again, Groundhog Day isn't really about the accuracy of a small terrestrial mammal's weather predictions. It's another excuse to celebrate something, have a laugh and watch some more Bill Murray classic comedy.
© 2023 Latin Times. All rights reserved. Do not reproduce without permission.