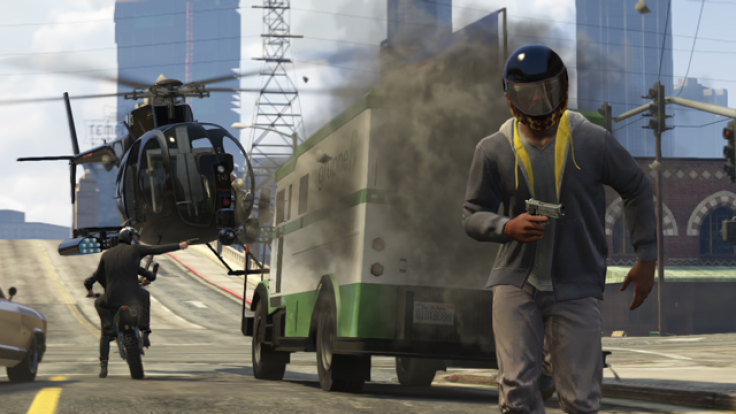 "GTA V" PC release date rumors have been sent flying after various users on Amazon reported that customer service representatives had suggested a February or March release date. However, the latest speculation suggests that the "GTA V" PC release date may be pushed back as Rockstar will be focusing its attention on updating the game for its Xbox One and PS4 release. PS4 and Xbox One were both massive successes in the holiday period -- it might make sense for Rockstar to capitalize on this by releasing an updated version of "GTA."
According Product Reviews, "for now 'GTA V' on PS4 and Xbox One would be amazing in terms of improvements with graphics, although the gameplay and graphics really stepped up a few notches with 'GTA V' on PS3 and Xbox 360 already," Product Reviews reports. "The fact that a lot of gamers sold their consoles to purchase an Xbox One or PS4 only adds to the need for 'GTA V' on next-gen consoles, so expect a release at some point in the near future."
"GTA V" PC release date speculation went wild after a German gaming site released this from an Amazon customer service representative: "According to our informations, "GTA V" PC will be announced on 12/24 and according to our source, it will be released in the USA on 03/12 and here on 03/14." However, Rockstar has remained mum on the issue, which has lead many to believe that, much like the Christmas Eve announcement rumor, this too will prove false. Fingers crossed gamers.
© 2023 Latin Times. All rights reserved. Do not reproduce without permission.