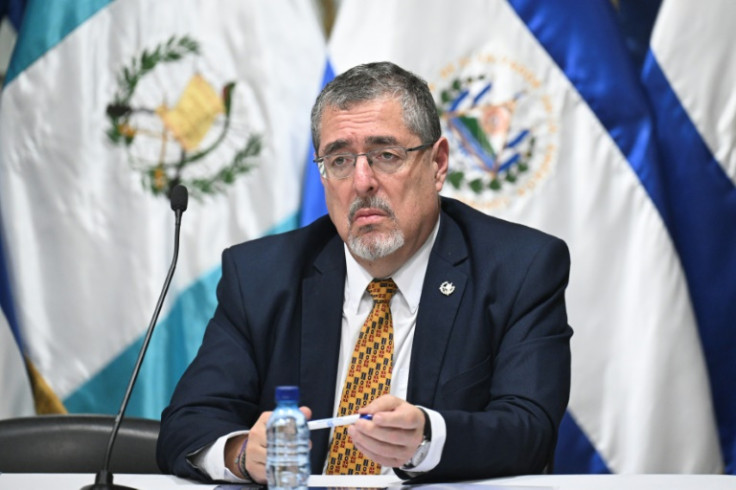 Guatemala's Attorney General María Consuelo Porras has urged the government to take action against the peaceful protesters, who have been demanding her resignation for blocking the newly elected president, Bernardo Arevalo, from taking office.
Arevalo's victory last month witnessed an overwhelming margin, following which Porras ordered a raid on the electoral authority's offices and seizing of ballots. She was allegedly trying to disqualify his party, Movimiento Semilla. Since then, protesters have taken over the streets of Guatemala, asking for Porras' resignation.
Porras released a video Monday morning, saying the protests against her on the streets were "illegal." She also asked the government authorities to remove peaceful protesters forcibly in order to unblock roads.
The video, which surfaced on social media, showed the attorney saying, "I want to express my complete disagreement and distaste," adding that the protesters "clearly violate the rights of all Guatemalans."
The protests were peaceful throughout last week. However, over the weekend, a couple of incidents, such as blocking the roads by protesters, disrupted the lives of Guatemalans. These protesters were immediately arrested, AP News reported.
The protest, which started on Oct. 2, intensified on Oct. 5 when protester Luis Pacheco, head of the indigenous organization 48 Cantones, said they would "paralyze the country indefinitely."
Since last week, the group of protesters has been outside the attorney general's office, waving the national flag and sign boards, demanding an end to corruption in the country.
Ahead of the elections, Arevalo had campaigned to end corruption in the country. He won the election in June and his inauguration was scheduled to take place in January 2024.
However, the Movimiento Semilla party was dissolved last month due to alleged registration issues. The prosecutor's office said these actions against the party were lawful.
Outgoing president Alejandro Giammattei has remained silent on the investigations and raids, as he had nominated Porras as attorney general during his term.
These actions have made Guatemalans angry and garnered criticism from international bodies.
Mexican President Andres Manuel Lopez Obrador said last week that his country will support Guatemala by cooperating with its incoming administration and the United States administrator Samantha Power congratulated Arevalo for his win.
© 2023 Latin Times. All rights reserved. Do not reproduce without permission.