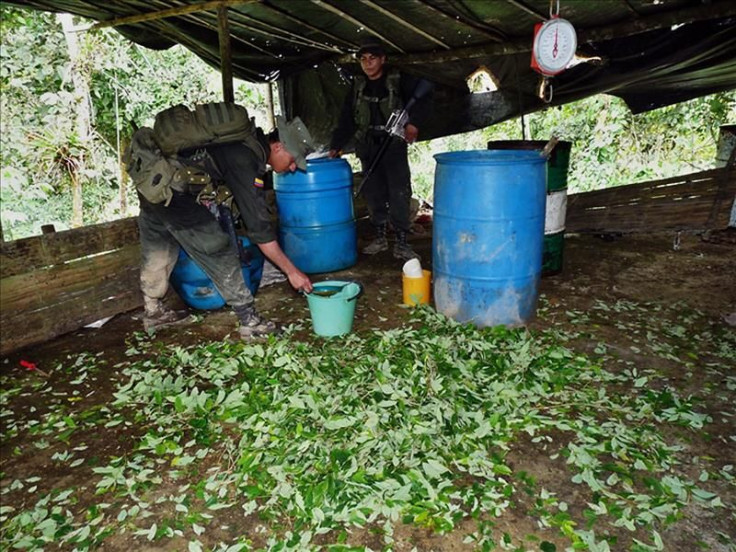 Guatemala City, Sep 14 (EFE) — Drug enforcement agents dismantled a drug lab in Suchitepequez, a province on the southern Pacific coast of Guatemala, but no arrests were made, National Civilian Police, or PNC, spokesman Jorge Aguilar said Sunday.
The illegal drug lab was found on Saturday at the El Silencio ranch, the PNC spokesman said.
Investigators suspect that the lab was used to produce cocaine because 52 tons of chemical precursors have been found in the area. Radio equipment, 11 microwave antennas, scales, firearms and bags containing a substance believed to be cocaine were seized at the ranch, Aguilar said.
Guatemala is one of the countries used by drug traffickers to smuggle narcotics from South America into the United States. Guatemala, Honduras and El Salvador form the so-called Central American Northern Triangle, one of the most violent areas in the world due to drug trafficking and the presence of gangs allied with Mexico's drug cartels. EFE
© 2023 Latin Times. All rights reserved. Do not reproduce without permission.