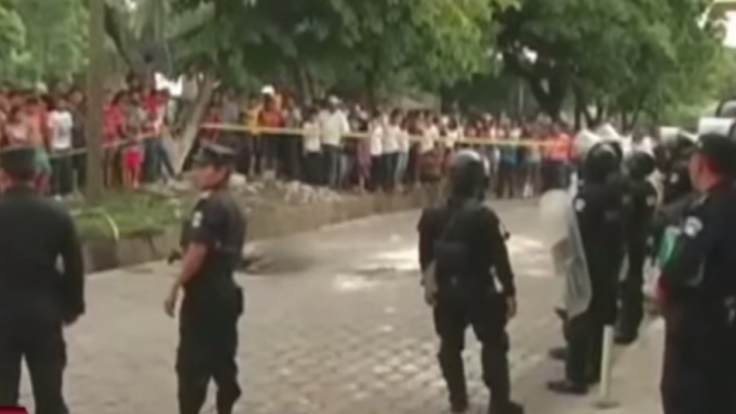 A vigilante mob reportedly burned to death a woman who was suspected of killing a moto taxi driver. Neighbors of the woman allegedly captured her and dragged her to a central area of the town where they drenched her in gasoline and set her on fire. Police attempted to intervene but were blocked from the city by a 250-strong mob, according to local media reports. Video reportedly captured after the incident show police cordoning of a large street where the charred remains of the woman lay smoldering.
It's unclear why residents resorted to lynching the suspected murderer instead of handing her over to police. The village, Rio Bravo, is located in Suchitepéquez, Guatemala, 125 km west of Guatemala City, near the Pacific Coast. The lynching victim's name has not been identified, but she was reportedly a clothing seller in a local market. Rio Bravo residents claimed she and two other men killed Carlos Enrique González Noriega, 68, moto taxi driver. Her alleged motive hasn't been reported.
Video of the actual incident was shared thousands of times before being removed from YouTube as a violation of their policy on shocking and disgusting content. Early reports of the incident say that the woman was brutal beaten before being set on fire. Still images of the video show hundreds of villagers watching passively as the woman goes up in flames.
The lynching follows a recent spike in femicide and narcotrafficking activity in the department of Suchitepéquez. During the same week, three other women were killed on the streets of various towns, some in connection with narcotrafficking. In 2014, officials oversaw the dismantling of a major drug lab in the neighboring town of El Silencio.
© 2023 Latin Times. All rights reserved. Do not reproduce without permission.