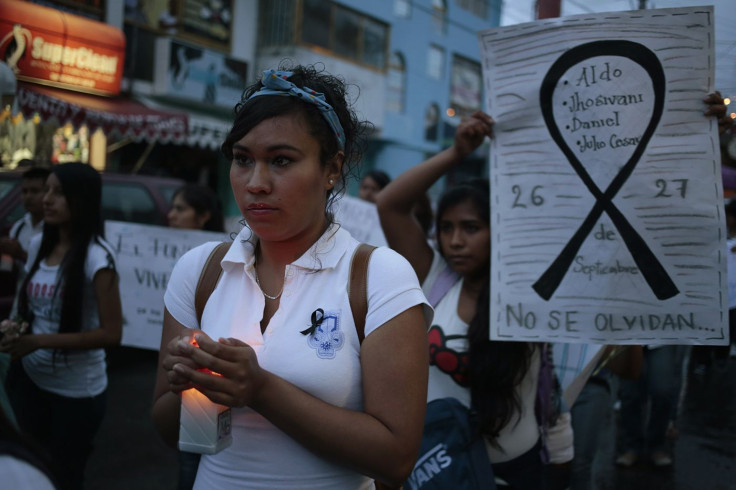 What seemed to be a normal protest from the students from the 'Escuela Normal Rural' of Ayotzinapa Isidro Burgos, in the state of Guerrero in Mexico, quickly turned into a tragedy on the morning of last September 27. The students claim they arrived in a few buses to the town of Iguala where they were going to raise funds. All of a sudden there was a violent encounter with the local police as they accused the students of having stolen the vehicles they were on. The violence escalated quickly up to the point where the police started shooting the students while they ran for their lives.
After the encounter, Guerrero state officials reported 6 dead: three students, two members of a soccer team, also traveling in one of the buses, and a woman who was traveling in a taxi. Additionally, 25 people were hurt and 57 students remain to be found. Shortly after, the authorities started a large search operation to look in military installations, hospitals, police stations, morgues but has yet to generate any results. Family members of the students have not heard from them either.
The Chief of justice in the state of Guerrero, Iñaky Blanco Cabrera, stated that it is uncertain if some have made it back to their communities (as many of the students from the 'Escuela Normal' are indigenists') or if other attackers who are part of an organized crime group took them. Blanco Cabrera also stated that the search operation had already successfully located 40 students (but has 57 to go,) and tested 22 police officers of which 16 tested positive to sodium rhodizonate, meaning they in fact fired a weapon.
Protests to demand justice and the finding of the disappeared student have been growing in the past two days with nine other schools, workforce syndicates and other political groups joining the protesters. It seems like the people of the state of Guerrero suspect that the police had something to do either by kidnapping the students themselves or by their incompetence to subside organized crime.
© 2023 Latin Times. All rights reserved. Do not reproduce without permission.