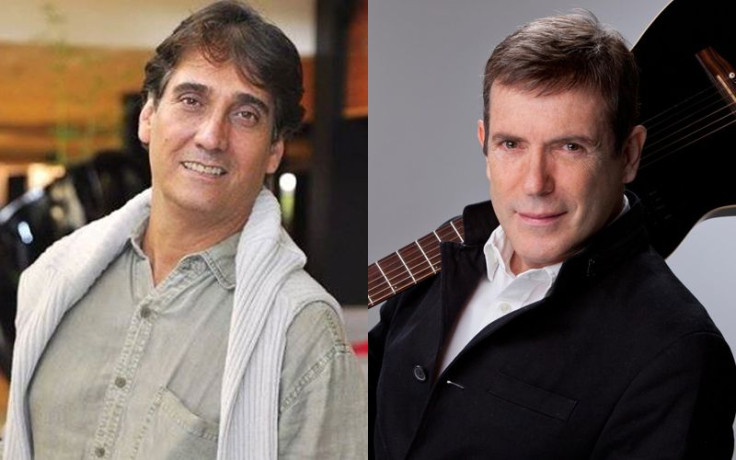 Guillermo Dávila has been hospitalized since Tuesday after falling ill during a promotional tour in Puerto Rico. Now the 59-year-old seems to be doing a lot better according to his colleague Carlos Mata. The latter singer gave fans an update on his Facebook page about Dávila's condition. "Guillermo is doing much better. Thank God," he wrote. Earlier in the day he wrote, "I have just finished talking to María Elena, Guillermo's daughter. He is still tubed up and he is still sedated. The doctor hasn't wanted him to take up yet until they know exactly what he has and what treatment to follow. For now his lungs are full of liquid and he is breathing artificially, but everything is under control. Let's hope to God that everything turns out well."
Earlier this week Dávila was in the Intensive Care Unit of the Hospital Universitario Del Centro Médico in San Juan. Wednesday morning his publicist, Neisha Torres, confirmed that the artist is "delicate, but stable." His wife, Laura Echeverria, is not expected until Friday to be by her husband's side. The following hours are going to be critical for the Venezuelan as he fights to get better.
Dávila is in the island on a promotional tour with his "Idolos" concert. During one of his stops he was rushed to the hospital where he fell ill with chills, excessive sweating, fever and fatigue. Doctors currently have him sedated so his body concentrates on stabilizing itself. The singer's next presentation is scheduled for November 15 at the Hilton in San Juan, which has not been postponed as of yet. Medics are hopeful that Guillermo will be able to get past this as he is not using medical equipment to stabilize his health. Producer of the concert informed a local news outlet that Dávila was already fatigued when he got to the country when he requested to be seen by a doctor on Tuesday evening. We hope Guillermo Dávila a speedy recovery.
© 2023 Latin Times. All rights reserved. Do not reproduce without permission.