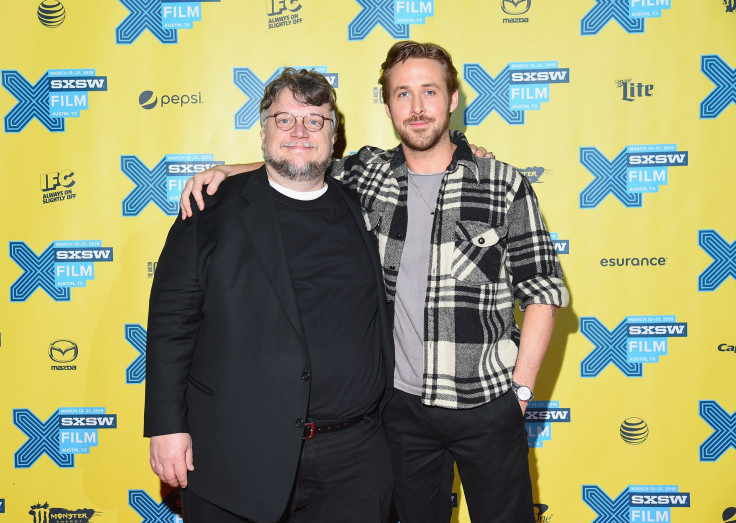 Mexican director, producer and writer Guillermo del Toro and Oscar nominee Ryan Gosling, are set to join forces to turn Disney's "Haunted Mansion" into a live action movie. The two have developed a great friendship and have been seen together at multiple events, and even at Disneyland enjoying the spooky ride, as well as Space Mountain, Thunder Mountain Railroad and the Pirates of the Caribbean attraction. It's no surprise the Guadalajara born director is interested in the project, as he's well known for movies that deal with supernatural themes like "The Devil's Backbone," "The Orphanage," "Hell Boy," amongst others.
Gosling just had his directorial debut with "Lost River" (which he also wrote and produced, starring Christina Hendricks, Saoirse Ronan, Matt Smith, Ben Mendelsohn and Eva Mendes,) but reports indicate he would be starring in the film instead of producing or directing alongside del Toro. The project for a "Haunted Mansion" movie has been in development at Disney for a few years, after being first announced at Comic-Con in July 2010. However, D.V. DeVincentis ("High Fidelity") is currently writing the script for what is said will be a "supernatural family adventure."
While going back to a Disney production would mean coming full circle for the actor after being a Mouseketeer and starring in "Remember the Titans," Gosling's having a pretty last few months! He's starring in the upcoming Shane Black film "The Nice Guys" opposite Russell Crowe and is currently filming Adam McKay's "The Big Short" with Brad Pitt, Steve Carell and Christian Bale.
© 2023 Latin Times. All rights reserved. Do not reproduce without permission.