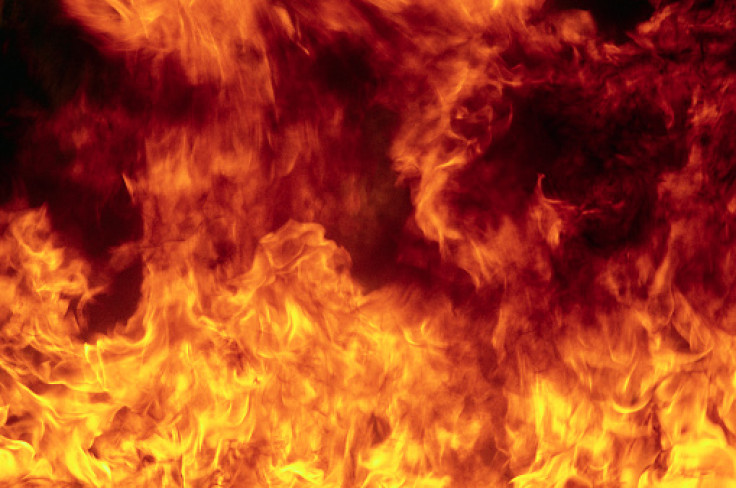 The Guyana government has agreed to compensate the parents of each of the 20 children who tragically lost their lives in a fire at a state-run high school in May.
As part of the settlement, the government will pay $25,000 to each affected family, with the aim of avoiding any further claims related to the incident.
However, the main opposition party criticized the settlement, expressing that it provides insufficient financial support to the affected families.
They also accused the government of using the settlement to evade their responsibilities in addressing safety concerns highlighted by the fire.
The incident occurred at a boarding school for indigenous families in Mahdia, located in the interior of Guyana.
The devastating fire took place on May 21 in a highly fortified girls' dormitory, resulting in the loss of 19 female students' lives and the son of a school administrator.
Officials have stated that one of the students intentionally started the fire, leading to her arrest and subsequent charge of murder.
Late on Monday, Attorney General Anil Nandlall announced the settlement, stating that the families of the victims had specifically requested cash as a means to support their families.
According to Nandlall, all the families involved had willingly signed agreements with the government.
In addition to the financial settlement, the state had already covered all burial and associated expenses back in May and June.
Furthermore, one severely injured girl had been transferred to a specialized hospital in New York for advanced treatment.
However, the main opposition party, A Partnership For National Unity (APNU), expressed dissatisfaction with the settlement, AP News reported.
In a statement, they argued that the amount offered was insufficient, especially considering the high costs of building homes, particularly in the capital and even more so in the interior, where materials are pricier to transport.
"These students died whilst in the care and custody of the state and so the state has not been doing a favor to the families," opposition lawmaker and attorney Amanza Walton said in the statement.
Walton accused the government of attempting to shield itself from fulfilling its responsibilities regarding the recommendations made by the United Nations International Children's Emergency Fund (UNICEF) to address safety concerns at state-run dormitories.
These recommendations include changing practices such as placing iron grills on windows and padlocks on doors.
Concurrently, the government is gearing up to establish a commission of inquiry to investigate the tragedy. Retired army chief of staff, Maj. Gen Joseph Singh has been designated to lead the panel, although the names of the other members have not been disclosed yet.
© 2023 Latin Times. All rights reserved. Do not reproduce without permission.