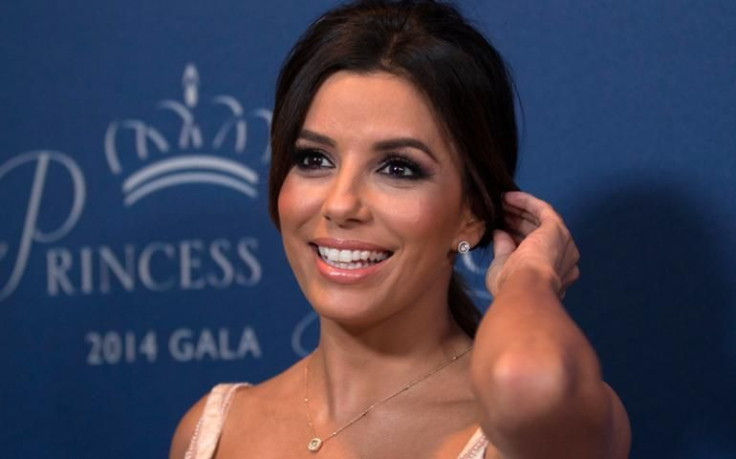 The Harvard Foundation for Intercultural and Race Relations announced Friday that it would honor Eva Longoria with the 2015 Harvard University Artist of the Year, which is the most prestigious arts medal award by the Harvard Foundation. The actress, producer, director and activist, will be joining previous honorees such as Andy García, Shakira, Salma Hayek, Queen Latifah, Will Smith, Matt Damon, Jackie Chan and Quincy Jones, amongst others. Cultural Rhythms Festival co-director Cary A. Williams '16 wrote that Longoria stood out to them as a fitting recipient of the award "because she has used her celebrity status as a means of creating positive change in the world."
In addition to her successful acting and producing career, Longoria has become an activist. She founded the Eva Longoria Foundation, which helps equip Latina women with education and entrepreneurial skills. In 2006, she founded Eva's Heroes, a charity dedicated to aiding developmentally disabled teenagers and young adults. Longoria has also supported documentaries like "Food Chains" and appeared in the BBC documentary series "A Path Appears" for which she traveled to Colombia to help women living in poverty and pregnant young teens.
Director of the Harvard Foundation, S. Allen Counter, explained in the Harvard Gazette: "Our student committee praised her outstanding contributions to the performing arts and her much-admired humanitarian work through the Eva's Heroes project, a charity founded by Longoria that helps developmentally disabled children, as well as her support of the National Center for Missing and Exploited Children."
The award ceremony will take place at the foundation's 30th annual Cultural Rhythms Festival on February 21.
© 2023 Latin Times. All rights reserved. Do not reproduce without permission.