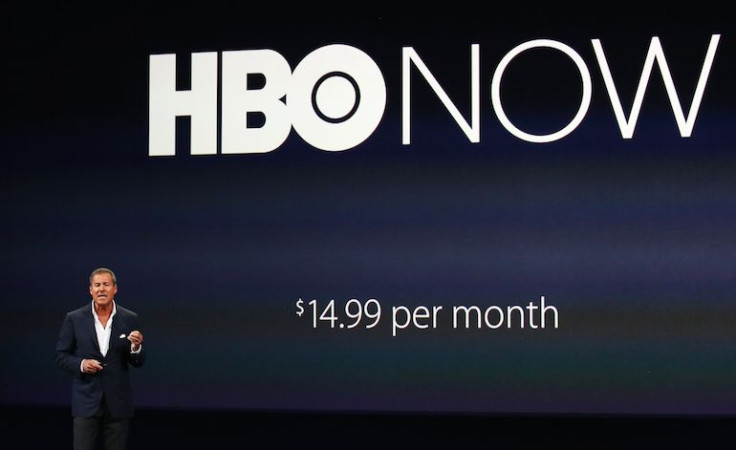 Cable network HBO has recently revealed what new movies, TV series and specials would arrive on HBO Now in February 2016.
New programming include the new drama "Vinyl" from executive producers Martin Scorsese, Mick Jagger and Terence Winter which takes viewers on a ride through through New York in the early 1970s on the rise of punk, disco and hip-hop. We'll also see "Gonzaga: The March to Madness" and the animated late-night series produced by Duplass Brothers Television "Animals." Returning favorites include new seasons of "Girls", "Togetherness" and "VICE."
In the movies department subscribers should look forward to two top earners of 2015 "Furious 7" and "San Andreas." If you want something to oogle at then watch both "Magic Mike" and "Magic Mike XXL." Other notible releases include "Kung Fu Panda," "Coraline" and "Transformers."
Additional highlights include four short films that were selected as finalists at the 18th Annual HBO Short Film Competition as part of the 2015 American Black Film Festival.
Check out the complete list below along with release date information.
New Original Programming:
"Race" HBO First Look (2/4)
"VICE: Season 4 Premiere (2/5)
"Animals." Season 1 Premiere (2/5)
"Vinyl" Season 1 Premiere (2/14)
"Last Week Tonight with John Oliver" (2/14)
"Gonzaga: The March to Madness" (2/16)
"Girls" Season 5 Premiere (2/21)
"Togetherness" Season 2 Premiere (2/21)
Theatrical Premieres:
"I Origins" 2014 (2/1)
"A Walk among the Tombstones" 2014 (2/6)
"Annabelle" 2014 (2/7)
"Furious 7" 2015 (original and extended cuts) (2/13)
"Magic Mike XXL" 2015 (2/20)
"San Andreas" 2015 (2/27)
Estrenos en Español:
"El adios" 2015 (2/5)
"Hilda" 2014 (2/5)
"Sirope vivo" 2015 (2/12)
"La pantalla desnuda" 2014 (2/19)
ABFF Short Films:
"Black Card" (2/1)
"First Date, Last Date" (2/1)
"Joy" (2/1)
"Stanhope" (2/1)
Starting Feb. 1:
"Ali" (2001)
"Bad Santa" (2003)
"Camp Nowhere" (1994)
"Club Paradise" (1986)
"Coraline" (2009)
"Evan Almighty" (2007)
"Get Shorty" (1995)
"Halloween H20: 20 Years Later" (1998)
"Jonas Brothers: The Concert Experience" (2009)
"Kung Fu Panda" (2008)
"Magic Mike" (2012)
"One Flew over the Cuckoo's Nest" (1975)
"Road House" (1989)
"Sweeney Todd: The Demon Barber of Fleet Street" (2007)
"The Piano" (1993)
"The Wicker Man" (2006)
"Transformers" (2007)
"What Happens in Vegas" (2008)
Ending Feb. 29:
"A.I. Artificial Intelligence" (2001)
"Blade" (1998)
"Blade Runner" (1982)
"Blades of Glory" (2007)
"Divergent" (2014)
"Dreamgirls" (2006)
"The Drop" (2014)
"Eragon" (2006)
"Get on Up" (2014)
"Ghost Town" (2008)
"Horrible Bosses 2" (2014)
"Manhattan" (1979)
"The Maze Runner" (2014)
"Mrs. Doubtfire" (1993)
"The Next Best Thing" (2000)
"Pootie Tang" (2001)
"Titanic" (1997)
"The Waterboy" (1998)
"V for Vendetta" (2005)
© 2023 Latin Times. All rights reserved. Do not reproduce without permission.