Top U.S. health officials assured the members of Congress on Wednesday that there would be no shortcuts in the development of an eventual coronavirus vaccine. The assurance came after Donald Trump suggested over the weekend that a COVID-19 vaccine would be available before the November elections.
On Sunday, Trump suggested that a coronavirus vaccine might be available by October. "Maybe even before a special date," he said. "You know what date I'm talking about," he added.
His repeated suggestions that a coronavirus vaccine would be brought to the market before November have raised concerns among health experts, who claim that such a timeline would be highly unlikely. Attempts to prematurely approve a vaccine have also been a concern for the American public, as many fear that Trump might approve an unsafe vaccine just to boost his chances at the ballot polls.
Public health officials have also expressed concerns that the Food and Drug Administration (FDA) might be under pressure from the White House to approve a vaccine and that the majority of Americans might not be willing to receive a shot if they think the vaccine was rushed to market.
On Wednesday, Surgeon General Dr. Jerome Adams and National Institutes of Health (NIH) Director Dr. Francis Collins told senators that the scientific process would still be in play in the development of a coronavirus vaccine, saying they would set aside politics to achieve maximum public confidence.
"There will be no shortcuts," said Dr. Adams. "This vaccine will be safe, it will be effective, or it won't be moved along," he added.
Dr. Collins also assured Congress that they would not release a COVID-19 vaccine unless it's proven safe and effective. "I cannot say strongly enough that the decisions about hos this vaccine will be evaluated and assessed will be based on science," he said. "That can be the only basis, otherwise, I'll be no part of it."
In a move to bolster public confidence in the future coronavirus vaccine, nine major drug companies vowed on Tuesday not to rush the trial process for all the vaccine candidates in development. In a joint statement, the companies said they would "make the safety and well-being of vaccinated individuals our top priority."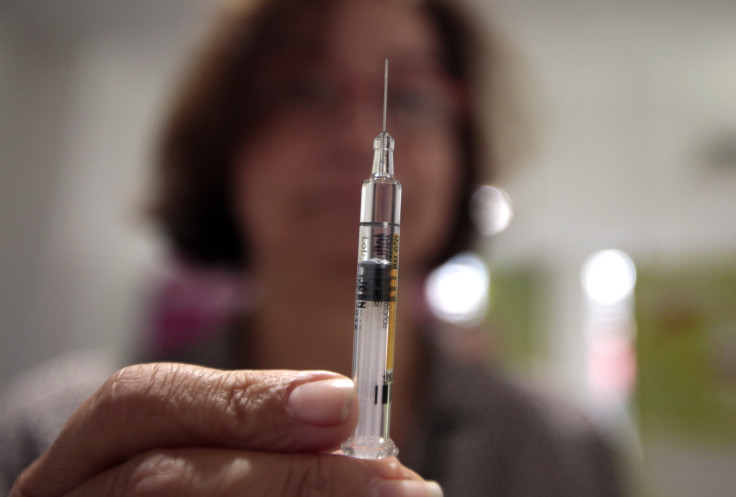 © 2023 Latin Times. All rights reserved. Do not reproduce without permission.