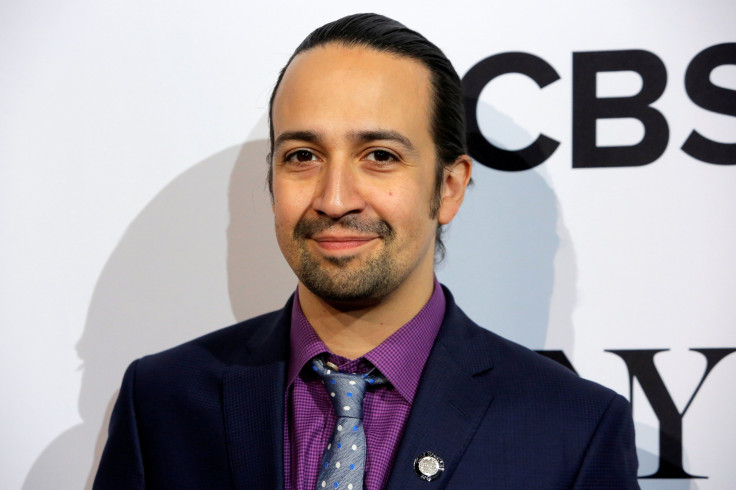 Long before the Broadway smash hit "Hamilton," Lin-Manuel Miranda has written his breakthrough play "In The Heights" while he was still in college. The show, which debuted in 2008, won that year's Tony for Best Musical and was also nominated for a Pulitzer Prize for Best Drama.
The idea of turning the Latino play into a movie has been on the table for years, but this time it seems like it is finally going to happen with help (and money) from Harvey Weinstein's company.
"As a kid from Queens, I've always loved bringing New York stories to film," Weinstein told The Hollywood Reporter. "'In the Heights' and Lin-Manuel brought Washington Heights to Broadway back in 2008 and in the process turned the theater world on its head. The movie musicals of the 1950s were incredible, but In The Heights will revolutionize what movie audiences expect from the genre."
The musical, set in Washington Heights in Manhattan, follows the story of a young man who inherits his grandmother's small fortune and has to decided if closing his bodega and moving to Dominican Republic to retire is the right choice for him.
The play had come close to becoming an adaptation back in 2011 along with Universal Pictures but the deal fell through and the studio put the project in turnaround.
It is certain that Miranda will be heavily involved in the making of the film, but they have not announced if he will be doing more than producing. It is hard to think he will be playing his original character Usnavi (whose name derives from U.S. Navy), as he is 10 years younger than Miranda is today, but it is also difficult to imagine anyone else playing the enthusiastic young man.
Mark Klein ("Serendipity") has already penned the first draft of the script, and world-renowned producer Scott Sanders ("The Color Purple") will be producing along with Miranda all under the umbrella of The Weinstein Co.
Understandably, they have not scoped a date for debut, as the project is still in its early stages.
© 2023 Latin Times. All rights reserved. Do not reproduce without permission.