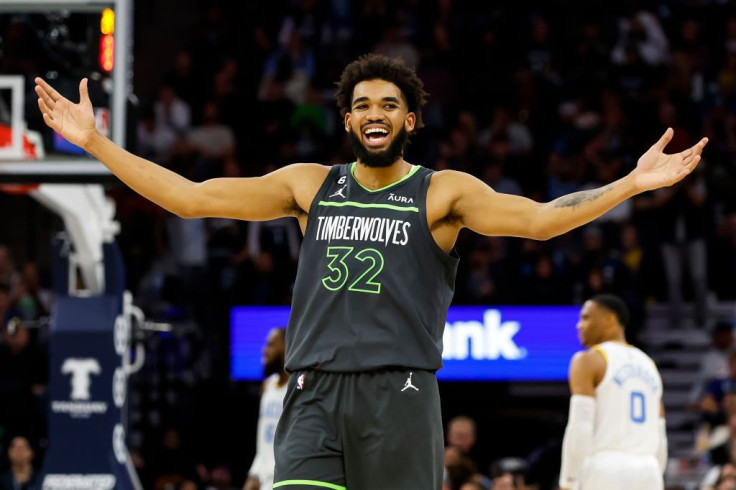 We're a couple of weeks into the NBA season and now is a good time to evaluate how some of the Latino and Hispanic players in the league are performing. There are currently a total of 15 Latino (Spanish-speaking Latin American countries, and Brazil) and Hispanic (Spanish-speaking, includes Spain) players in the league, ranging from Spain to Mexico to Puerto Rico.
Here are 5 Latino and Hispanic NBA players playing well to start the season:
1. Karl Anthony-Towns, Center, Minnesota Timberwolves (Dominican Republic)
The Timberwolves have a pretty up-and-down start to the season. The rollercoaster is primarily a result of the understandable growing pains of the Towns-Gobert frontcourt pairing. Towns has been effective on offense, averaging 21.6 points, 8.3 rebounds, and 5.5 assists in 8 games thus far. He is coming off a big performance against the Spurs. Towns has struggled on the defensive end, as playing alongside Gobert has forced him to defend on the perimeter more than he's probably comfortable doing.
2. Al Horford, Center, Boston Celtics (Dominican Republic)
Boston is off to a 4-2 start and Horford is a big part of that. The big man is an important cog to what the Celtics do on both ends of the floor, but especially defensively. His numbers, especially at this stage of his career, are never going to pop but his impact on the court is felt every time he plays. He is averaging 8 points and 5 rebounds per game this season while shooting 40% from three-point range.
3. Brook Lopez, Center, Milwaukee Bucks (Cuba)
The third big man to appear on this list, Brook Lopez is off to an incredible start to the season. He leads the league in blocks per game for the only undefeated team left in the league, averaging 3.3 rejections. He's also averaging 15.3 points and 6.8 rebounds per game. Not to mention he's stretching the floor shooting 35.7 percent from three-point ramge.
4. Santi Aldama, Forward, Memphis Grizzlies (Spain)
Aldama has taken advantage of a string of injuries to key players in Memphis, performing well in his chance as the starting power forward. His shooting is his best ability, but he's struggled to make threes in recent games. Still, he's impacted the game with his activity. While no one will mistake him for a defensive stalwart, his effort does not go unnoticed. Memphis has found a rotation player in Aldama.
5. Jose Alvarado, Guard, New Orleans Pelicans (Puerto Rico)
Alvarado is one of the best defensive guards in the NBA. He burst onto the scene last year as an undrafted rookie and earned a spot in the Pelicans rotation. He's shown more scoring ability this season, averaging 7.8 points per game on 36% shooting from three. Also known as one of the best thieves in the NBA, Alvardo is averaging almost a steal per game in just 21.3 minutes per game.
© 2023 Latin Times. All rights reserved. Do not reproduce without permission.