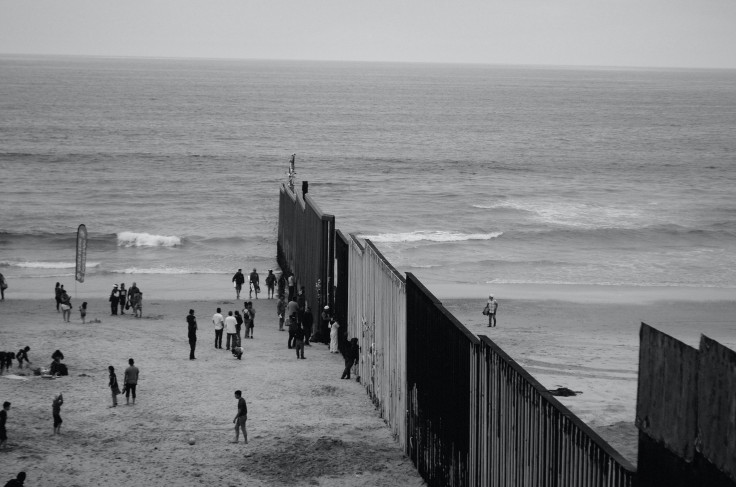 Criminals are using different methods to boost the human smuggling business at the U.S. border.
A video showed a small group of migrants smiling while stepping into the waters of the Rio Grande, as per BBC.
It is the end of their long and dangerous journey from their home country to the U.S.
A message written across the top of the video read, "Crossing the river safely." It included the Spanish-language hashtag #AmericanDream along with a message saying to write to them to get information.
The clip is one of many found on social media platforms like TikTok, YouTube and WhatsApp. They promise to help migrants to begin a new life in the U.S. They claim to do it securely and without much money.
But experts said that these videos are deceptive. Ed Calderon, a former Mexican police officer, said that this is advertised human smuggling, and that it's "out in the open."
Experts said that these videos are the public face of a sophisticated and multi-billion dollar illegal industry. It has taken advantage of confusion among migrants over changes in the U.S. immigration policies to drive demand for their services.
Their business is doing well in the wake of the May 11 expiry of Title 42. It is a policy of former President Donald Trump's time. It allowed the U.S. to swiftly deport people without an asylum hearing. It used the coronavirus pandemic as a justification.
Now, there is a new approach that encourages legal routes. At the same time, it also implements strict penalties for those who cross illegally.
Since Title 42 expired, migrant detentions have fallen by 70%, said U.S. officials.
But falling figures do not mean a drop in profits for the criminal organizations that help migrants to cross the U.S. border without being detected.
Calderon said that it's like "Christmas for these smugglers right now."
Demand for the services of smugglers is likely up "among those who want to enter the U.S. undetected" after Title 42, said Adam Isacson, a migration and border expert from the Washington Office on Latin America.
He noted that if numbers drop because of a "tough new policy change, that absolutely raises the price of smuggling services."
NBC News reported that law enforcement and truck drivers said that about a year after 53 migrants died after being transported in a deadly truck trailer, the human smuggling business has grown.
The 53 people died on June 27, 2022, after being trapped in a truck that was traveling from Laredo to San Antonio. It was labeled the worst human smuggling tragedy in U.S. history.
© 2023 Latin Times. All rights reserved. Do not reproduce without permission.