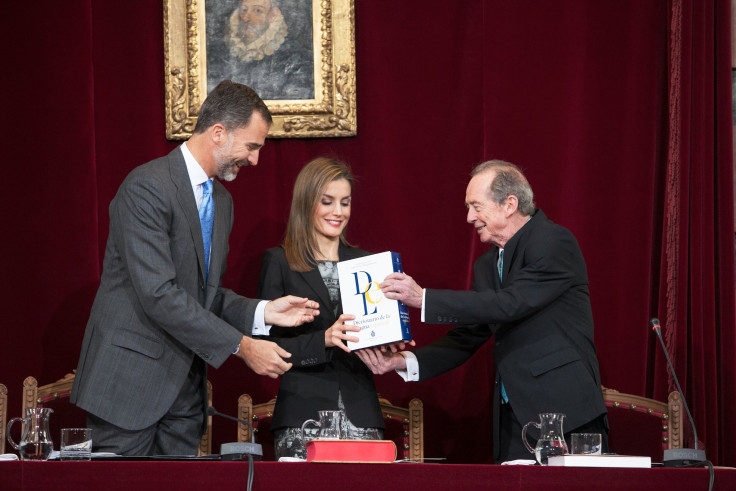 The 23rd edition of the prestigious Royal Spanish Academy Dictionary of the Spanish Language recently came out with a reported definition, which labels gypsies as liars and cheats and Hindus find utterly appalling. In a statement in Nevada today, Hindu statesman and President of Universal Society of Hinduism, Rajan Zed, said that branding the entire community of about 15-million gypsies in such way was racism and highly prejudicial for them. Zed continued to say "such attitudes should have no place in 21st century Europe."
Zed, additionally stated that the Academy should not only offer a public apology over this issue, but they should recall all the printed, electronic and digital copies of the dictionary and come out with a revised version. Describing "gypsies" as a synonym of cheating and lying was highly hurtful, offensive and damaging to all gypsy communities, Rajan Zed pointed out.
The Hindu statesman asked His Majesty the King Felipe VI and Her Majesty the Queen Letizia of Spain not to associate with such an Academy which was attempting to legitimize stereotypes and marginalize an already highly persecuted community in Europe through its dictionary. In addition, Zed urged Pope Francis to come out strongly against this belittling of the entire gypsy community, as one of the main purposes of religion was to help the helpless. European Union should also intervene, Zed added.
Renowned Royal Spanish Academy (Real Academia Espanola), headquartered in Madrid, is considered to be the ultimate authority on Spanish in Spain and other Spanish speaking countries. Jose Manuel Blecua is the Director. This reference work of the Academy is said to be already in the bookstores in Spain and other countries. The Academy has declined to comment on the matter but did however cite its introduction which states how much care they put into avoiding "gratuitously slanted or offensive" definitions.
© 2023 Latin Times. All rights reserved. Do not reproduce without permission.