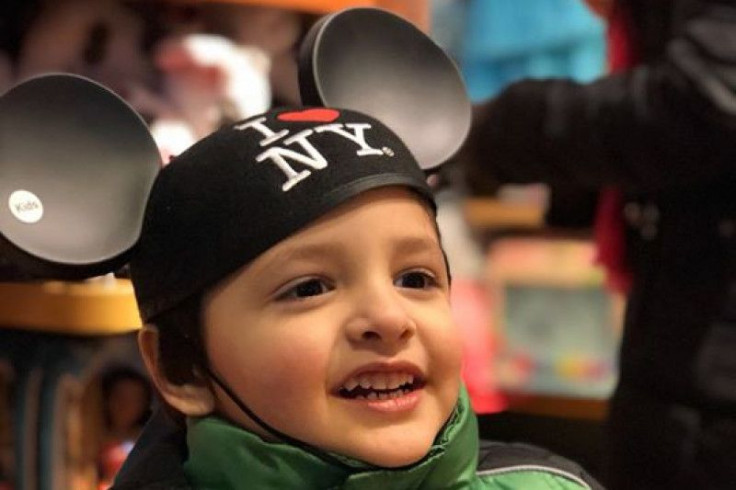 According to the National Institute of Mental Health, Autism Spectrum Disorder (ASD) includes a wide range of symptoms, skills, and levels of disability like: difficulty communicating and interacting with others, limited interests or activities, and other symptoms that hurt the individual's ability to function socially, at school or work, or other areas of life, adding that these developmental disorders can be recognized in the first two years of life.
The Centers for Disease Control and Prevention (CDC) pointed out that the earlier an ASD is diagnosed; the sooner treatment services can begin. Franklin Andrew Ortega and his wife Isabel Gomez, from North Carolina, opened up about the health of their 3-year-old son, Ian Ortega, diagnosed, as reported by them, on a particularly high level of the Autism Spectrum Disorder. The Dominican and Puerto Rican family just set up a GoFundMe page to raise money for the toddler's therapy sessions.
In the fundraiser, Ortega wrote a heartfelt letter urging those that do not know about this condition to "inform yourselves and gain as much knowledge as possible due to the fact that the percentage of autistic children has skyrocketed in the past 20 years or so." According to Ian's dad, "medical professionals still do not know the root cause nor 'absolute cure' for this," adding that therapy "can be beneficial" and might "help and ease the difficulties that come with the disorder." Ortega also shared the ABA therapy, play therapy, and speech therapy as examples of the things that Ian is currently working on, but sadly pointing out that "all have shown minimal signs of improvement."
Luckily for Ian, he has a great support system. His dad acknowledged that other family members found options that could improve his development, like the Autism Service Dog Therapy, who according to Ortega, consists in the professional use of emotional puppies with the guidance of trainers and Psychologists, "guaranteeing a 100% success rate in the specific treatment of autism." For this service, the Ortega Gomez family needs a total of $8,000, to start the program located in Raleigh, N.C., an hour and a half drive from where they live in High Point, North Carolina.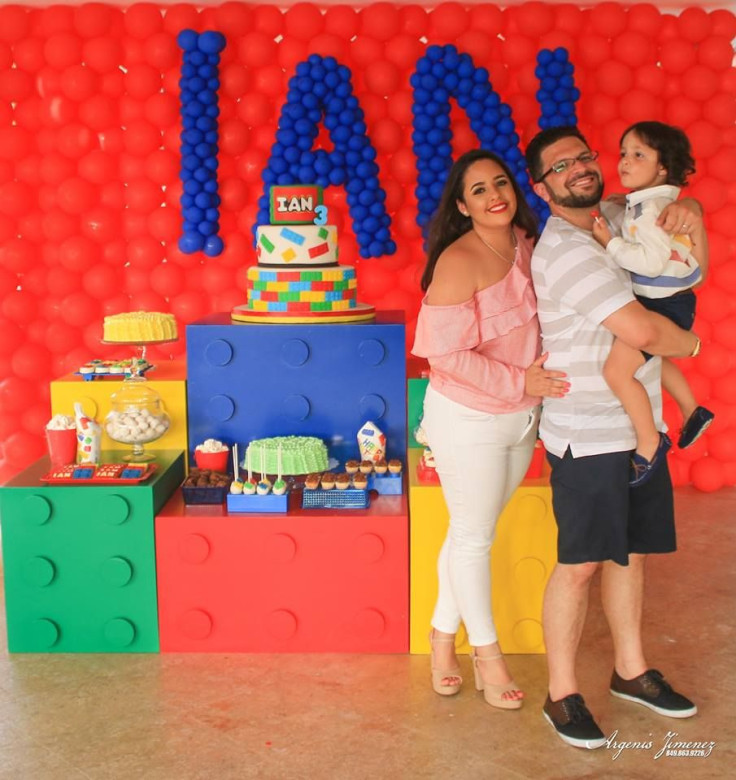 Latin Times spoke with Franklin Andrew Ortega and Isabel Gomez Victorero about the campaign and the future of their son. "He was regressing when he should've been progressing or developing more skills," said Franklin on how they found out Ian might need professional help. He also added that one of the first signs was when Ian "went from bye-bye while shaking his hands in waving formation to not doing anything." Ortega said his son started babbling again, an uncommon behavior in a two or three year old baby.
"We moved to United States from Dominican Republic when Ian was 8 months old, he was very active and responsive to every daily activity, he used to said 'mama,' 'papa,' 'bye-bye,' and respond to his name very often. When he turned one, we started noticing that he wasn't doing these things anymore, so I expressed my concern to the pediatrician and she said that it was probably because we moved from a Spanish-speaking country to an English-speaking one, and he was probably confused by the language, which I found very strange because kids are supposed to learn different languages faster than an adult," said Isabel.
"We did analysis and effectively the scores on the tests showed moderate to high on the ASD (a.k.a. The Spectrum)," Ortega added. We can't imagine the rollercoaster of emotions and thoughts parents with kids diagnosed with any condition must felt, and with this family wasn't a difference. "I'm not even going to lie, I was in denial even when my wife would tell me that something was happening," revealed Ortega to Latin Times. "I was crushed, as I know Isabel was as well. It's a lot of stuff to take in when looking at your child. As much therapy and helpful situations that we can provide for him, I will go to hell and back if need be for my child to prosper in his life," he said.
Ian, which is currently non-verbal, is assisting five days a week to ABA therapy for speech and other therapy programs designed to help him with pointing and picking things by himself, and he is working with professionals that according to his dad, are trying "to get him into imitation and receptive behaviors."
"He doesn't play with other kids, and he can't pay attention to stuff or concentrate in just one thing. There's sometimes when he is really happy and sometimes when he can spend the whole day crying and kicking," said Ian's mom. "But even with all this difficulties we love being Ian's parents and he is the best thing we ever had. God made us special parents of a very special kid, he is very lovely and he loves to give us hugs and kisses."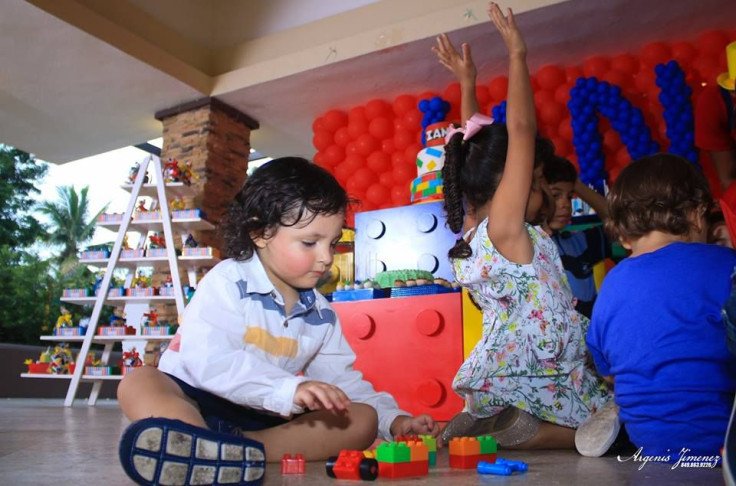 "I was preparing myself for the news way before the diagnosis, because I used to do a lot of research about autism and everything I used to read was exactly what my son was doing, just that I had my hopes that he was going to do better soon, and of course I was devastated but I tried to be strong and try to talk to my husband who was in denial and didn't want to accept the diagnosis," said Gomez. "We cried a lot but in the end there was nothing else to do besides being strong and supportive for our son and to one another."
Franklin said he wants "to remain patient and positive" and is open to try other options. "As you may know or wonder, different styles and methods in therapy work with different children, this is the reason why we are currently looking into Autism Dog Therapy and hoping we can achieve this in the near future," he said.
"I just want to raise a very much needed awareness in what is Autism," said Franklin. "It is a horrible neurological social communication disorder not to be taken lightly or as a joke. It is very difficult to cope with as parents, in our home, in public, everywhere, anytime, anyplace it is very difficult and sad that many people still don't understand that maybe it's not the parents or the child's fault he acts that way. Maybe there is a genuine concern to why this is how it is. I've had smirks and looks in public that just infuriate me to my very core as I have had my neighbor down stairs come up and complain. People need to know if it's somewhat slightly bothering for them as outsiders and totally irrelevant in the child's life just imagine living day in and day out with the pickiness of food, the tantrums episodes out of nowhere, pinching, pulling hair, biting, anxiousness and obsessive compulsive behaviors, and all this situations in just 3-year-old baby, without forgetting gastrointestinal problems, sleeping problems, sensory processing problems, sensitive hearing and much more."
"People need to understand and be aware that from the 90s 'till now the rate for these types of disorders has skyrocketed and medical institutions and professionals still don't know the cause or an absolute medicinal cure," Ortega informed. "It's sad and makes me cry, but during this difficult times all I have to do is look at my precious child and see his smile and it all gets better and for a second it all goes away and life is normal even if it be for a split second. I believe and hope that my Ian will succeed and do great things and all these moments in my life will be treasured and kept."
If you will like to help Ian in his therapy, find below a direct access to his fundraiser campaign:
© 2023 Latin Times. All rights reserved. Do not reproduce without permission.