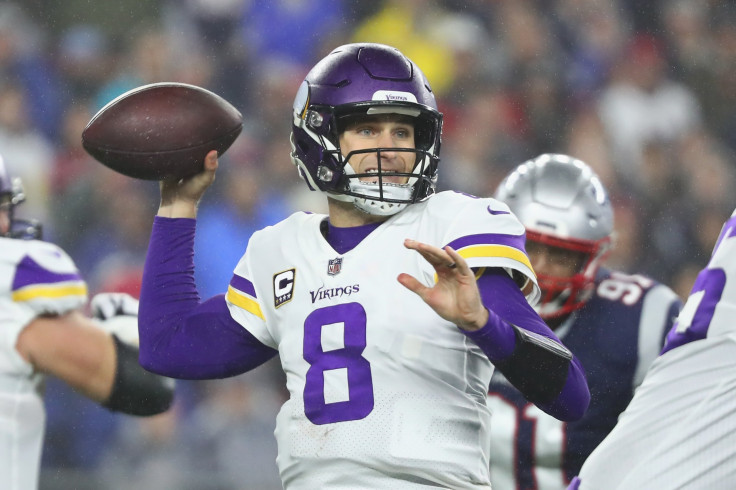 Week 15 of the NFL turned out to be one of the wildest weeks of the season. There were massive comebacks, questionable plays, and big wins all as the playoffs quickly approach.
Here are 5 things we learned from week 15 of the NFL:
1. The Vikings Are Never Out Of It
The Minnesota Vikings pulled off the largest comeback in NFL history. They were trailing 33-0 to the Colts at halftime before they rallied all the way back to force overtime. They ended up prevailing 39-36. It was both a spectacular show of resolve and a ridiculous show of ineptitude from the Colts.
2. The Raiders Gifted A Victory Over Patriots
The Raiders and Patriots were all tied up and just about set to go to overtime. The Patriots ran one last play and then began to start to lateral the ball. Jakobi Meyers tried to lateral the ball to quarterback Mac Jones, but the pass was intercepted by the Raider's Chandler Jones who ran it back to the endzone to win the game. It was one of the most bizarre finishes in NFL history.
3. Bengals Keep Cruising
The Bengals have won 6 in a row and look like legit Super Bowl contenders. They beat the Buccaneers on Sunday 34-23 after scoring 34 unanswered. Joe Burrow threw for 4 touchdowns in the second half and looks like an MVP candidate. The Bengals are letting everyone know they are for real.
4. AFC East Race For the Playoffs
The Jets, Patriots, and Dolphins all had key losses this weekend. The Bills have clinched the division, the Dolphins are in the wild card, while the Jets and Patriots are currently on the outside looking in. With 3 games left for each, it's going to come down to the wire to see who gets in. Watch for a key matchup in a couple of weeks between the Jets and the Dolphins.
5. Chargers Nab Key Victory
The Chargers would be in the playoffs if the season ended today. They are coming off a big victory over the Titans, who are suddenly reeling on a 4 game losing streak. The Chargers are always a threat with Justin Herbert at QB, one of the most talented in the league.
© 2023 Latin Times. All rights reserved. Do not reproduce without permission.