A man was assaulted and pushed down a canal by an unknown homophobe on Saturday, Sept. 4, as cases of homophobia and homophobic hate crimes rise in Liverpool.
The man was found inside a canal next to Mann Island Apartments. He was taken to a hospital but did not suffer any severe injuries from the incident, according to the Liverpool Echo.
"It was reported that the man was pushed into the water by an unknown suspect and a homophobic slur was directed towards him," Liverpool police said.
The queer community has been left outraged by the act, especially as it fits a pattern in the area of a rise in homophobic attacks this following summer in the Merseyside area, with a protest during Pride Month to condemn the increase of homophobic attacks in the region, the BBC reported.
"Regrettably we have seen an increase in despicable hate crimes related to sexual orientation and gender identity on Merseyside this summer," Detective Chief Inspector Paul Speight said. "I know that I speak for the overwhelming majority of residents when I say that hate has no place on Merseyside."
As recently as Aug. 30, another incident of homophobic attacks against a man was reported outside a kebab shop near a Jamaica Street carnival. The victim Kolade Ladipo was reportedly punched to the ground while the attacker uttered homophobic slurs against him, according to ITV.
"It became very aggressive and it became this massive thing where he was just pushing and punching, and that's how I ended up bleeding loads," he said.
The attacks are being condemned by the authorities as hate crimes, and they have taken a decisive stance to stand firmly on the side of the LGBT community.
"I am horrified that another homophobic attack has taken place in our city. The people of Liverpool want our city to be welcoming and safe for everyone. I echo Merseyside Police and many others that - hate crime and those who carry out these attacks - are not welcome in our city," Liverpool Mayor Joanne Anderson said.
These attacks are currently under investigation by the police.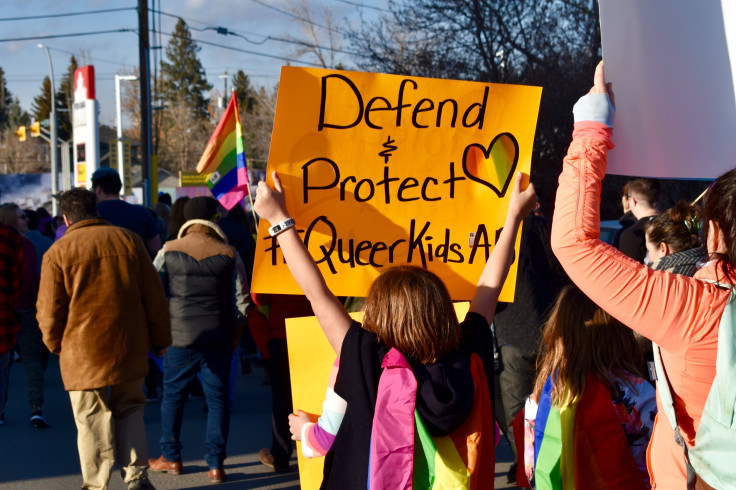 © 2023 Latin Times. All rights reserved. Do not reproduce without permission.