The Houston Rockets are in a fragile state and heads will roll. Mike D'Antoni left and his successor will be in for a tough grind. There will be a lot of free agents that the Rockets may consider, one of which is Gordon Hayward.
Things have not gone well for the 30-year-old player since moving to Boston. His first game saw him suffer a broken leg and Hayward has since suffered various injuries. Regardless, he has proven to be reliable when healthy. Houston could use someone like him but that decision falls on the next Rockets head coach.
For now, injuries continue to hound the 6-foot-7 forward. He has missed the first two games of the NBA Eastern Conference Finals but is reportedly set to rejoin the Celtics for game 3 according to The Athletic. Boston is now down 0-2 against the Miami Heat and head coach Brad Stevens will need all the help he can get. Hayward has not played since spraining his ankle over a month ago.
For Hayward, making a good impression for the remainder of the season could help him get some suitors. Though there are several clubs who may explore options taking in the 9th overall pick of the 2020 NBA Draft, it remains that most are wary about his durability.
Gordon could further bolster the Rockets, potentially joining James Harden and Russell Westbrook. But for Houston to take him in, some players may have to go. So far, no names have been mentioned although the Rockets may be prowling for a center.
The small-ball approach failed to work for the Rockets. PJ Tucker tried his best to hold up the fort but his efforts were simply not enough. Hayward would bring in added firepower and be a good floor spacer. But is he the guy that the Rockets really need?
A possible replacement for D'Antoni is Jeff Van Gundy. He has a proven track record and was actually mentioned as a candidate for the New York Knicks. The Rockets would make sense for him although Harden is allegedly against the idea per an unnamed league executive according to Ed Pincus of the Bleacher Report.
Any moves by the Rockets on Hayward or any other player will have to wait. A head coach needs to be installed, the same person expected to decide on who they need and who they don't.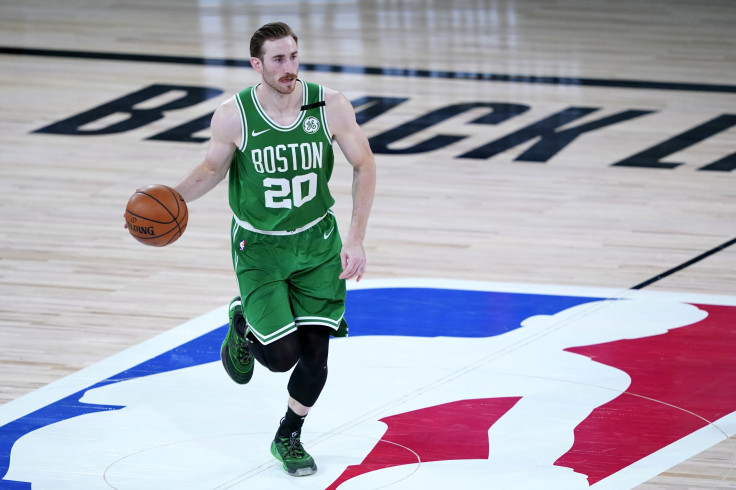 © 2023 Latin Times. All rights reserved. Do not reproduce without permission.