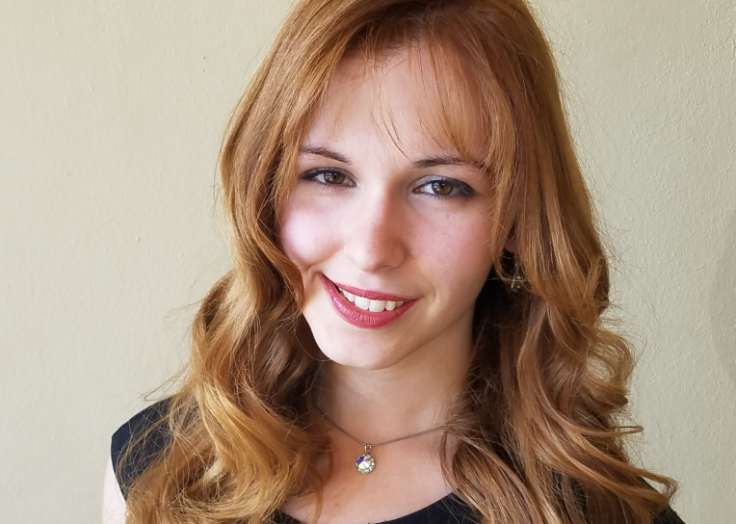 While Hispanics are making big inroads in college enrollment today, only 13% of Hispanics enroll in elite schools for higher education, compared to the 22% U.S. average, according to recent studies.
One Hispanic student who challenged this status quo was Brigitte Morales, an MIT graduate who is now pursuing her PhD in Mechanical Engineering at the University of Miami. How did she do it? Hard work, perseverance and some help from the Golden Arches.
From early childhood, her mother instilled a desire to learn in her. Aware that her family couldn't afford post-secondary education, Morales applied for the HACER scholarship in 2008, awarded for the very first time.
As part as McDonald's commitment to supporting Hispanic students, the McDonald's HACER Scholarship is awarded annually to four outstanding Hispanic students. Each student receives $100,000 ($25,000 per year paid over 4 years) to help finance their college tuition.
Today, Morales is pursuing a doctorate in mechanical engineering at the University of Miami. She is working on her thesis, focused on the characterization of composite materials and the development of external biosensors to be used in patients who suffer from vision loss as a result of surgeries in their spinal chord.
Latin Times spoke with Brigitte about her personal story and how the McDonald's HACER Scholarship opened her doors to accomplish her dreams. "During my senior year I reached to my counselor," said the Cuban-American student. "I was introduced to the scholarship and applied."
With her eyes on the objective, Morales decided to include in the essay she had to submit her experience working to the service of others. "I did community service and I highlighted how much I love helping people," said Brigitte.
Her selfless actions and great grades made her the very first winner of the McDonald's HACER Scholarship with 100,000 to spend in any school she wanted. Morales told Latin Times that she was on a family trip when she got the call. "I couldn't believe it," she said. "My mom, she was so happy."
After 10 years, Morales is working with McDonald's in an effort to encourage Latino students pursue a higher education. Morales is a role model for Latino students and by telling her story of success, she inspires others to pursue higher education. "I encourage all the Latinos to apply for the scholarship and use all the resources available. Visit different collages with your parents, involve in extracurricular activities and make the most of your time," she said.
The HACER National Scholarship application for 2017 sarted on October 25th, 2017 and ends on February 5th, 2018, so if you are a senior high-school student with at least one Hispanic parent and a 2.7 GPA; a legal U.S. resident, younger than 21 years old, eligible to attend a two- or four-year college or university with a full-time course of study you can apply here.
The only other requirements are these simple documents:
Transcript
Personal statement
Letter of recommendation to be submitted online
List of community service projects
FAFSA report and/or 1040s
The scholarship recipients are selected based on academic achievement, financial need, community involvement, personal qualities and strengths as portrayed in a personal interview either in-person or by phone.
© 2023 Latin Times. All rights reserved. Do not reproduce without permission.