For the LGBTQ+ community, the fight for equal rights will never be an easy one. Thankfully, there are a few celebrities like Madonna, Lady Gaga and Demi Lovato who have proven their unwavering commitment and support for the community over the years.
Lady Gaga
Lady Gaga is one celebrity who has inspired countless members of the LGBTQ+ community. One of her most touching comment was made during an interview with The Playlist. "I make a joke sometimes that behind every female icon is a gay man and I really wouldn't be here without the gay community and what they have taught me about love and acceptance and bravery," the singer said, which spoke volumes on just how much she values the gay community.
The "Born This Way" singer has always represented the queer community since the launch of her music career. She has always stood by the community during interviews, and she was even photographed in drag.
In 2012, she established the Born This Way Foundation. The group aims to improve the "wellness of young people and empowering them to create a kinder and braver world." While the mission does not specifically say they focus on LBGTQ, the foundation is definitely supportive of the community as they believe young people today are a "passionate, collaborative, and diverse generation."
Demi Lovato
Demi Lovato is one ally that the LGBTQ+ community can count on. She was the lead performer at New York Pride Week and the LA Pride Grand Marshall and is a vocal supporter of the Human Rights Campaign's America's for Marriage Equality.
"You should always love yourself for who you are," Lovato spoke during the 2016 GLAAD when she received the Vanguard Award for promoting equal rights. "The skin that you're in — whether you identify with it and are afraid to tell people — go for it! You can do it. Have no fear."
Madonna
AIDS was a touchy subject to tackle back in the eighties, and even celebrities were not too eager to lend their fame to the AIDS awareness cause. But that did not deter Madonna. Together with pal dance instructor Christopher Flynn, who was already diagnosed with the syndrome, she joined the 1989 New York AIDS Dance-A-Thon to help raise funds for research.
Madonna also helped a few celebrities in their struggle for acceptance. For instance, Ellen DeGeneres is one of the most influential members of the LGBTQ+ community these days, but there was a time when the then-closeted talk show host was not so sure on whether she'll publicly come out or not.
Thankfully, she got a call from the Material Girl. "It's Madonna," DeGeneres recalled her conversation with the pop artist. "I just wanna say that I'm behind you. I'm with you. I support you."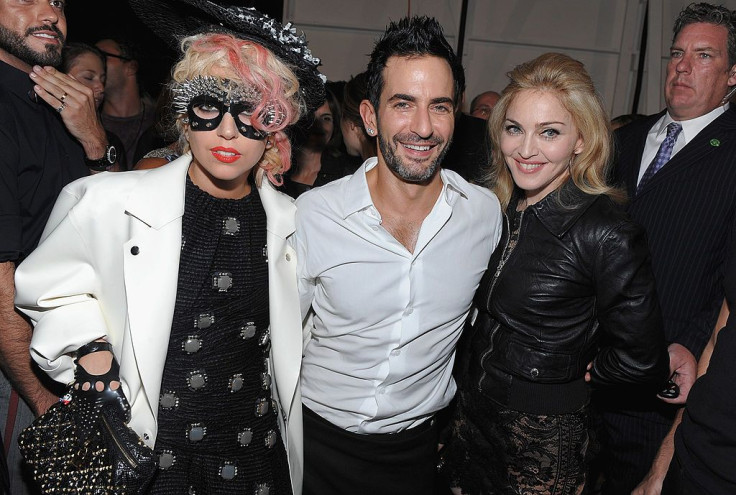 © 2023 Latin Times. All rights reserved. Do not reproduce without permission.