Following Paris St-Germain and Argentina forward Lionel Messi's record-shattering seventh time Ballon d'Or victory, many critics are quick to express their opinion that the Bayern Munich and Poland striker Robert Lewandowski should have taken home the trophy after placing second on the podium.
Lewandowski, 33, scored 53 goals in all competitions for Bayern in 2021, earning him the Striker of the Year prize as Messi, 34, scored 40 goals this year, logging 28 for Barcelona, four for PSG, and eight for Argentina, BBC reported.
Earlier this year, Lionel also clinched his first major international trophy after Argentina triumphed in Copa America.
While last year's 2020 Ballon d'Or was canceled by France Football organizers due to the pandemic, many believed Lewandowski should have been properly recognized following an outstanding season with Bayern.
The striker helped the team win the Champions League and German DFB trophy. Bayern also secured another Bundesliga title, making it nine in a row, with Lewandowski smashing legend Gerd Muller's record of 41 goals in a season.
Internationally, the center-forward impressively scored 11 times in 12 games in the past year, including three in three at Euro 2020, for Poland, according to Goal.
The truth is, even Messi himself believed Lewandowski should have gotten the Ballon d'Or in 2020.
Accepting his seventh trophy on Monday night in Paris, Messi told the Bayern striker, "You deserve your Ballon d'Or. Last year everyone agreed that you were the winner," adding, "I think France Football should give you your Ballon d'Or. You have to have it in your house."
Meanwhile, on his podcast, Real Madrid midfielder Toni Kroos voiced his disagreement with Messi being the number one, saying, "It's not deserved."
"There is no doubt that Messi, with Cristiano [Ronaldo], has been the player of the last decade, but this year there should've been others ahead of him," he continued before naming his top three for the award, including Real Madrid team-mate Karim Benzema, Jorginho, and Lewandowski.
Real Madrid legend Casillas would chime in, saying: "It is increasingly difficult for me to believe in football awards."
He added that while he agrees that Messi is one of the best, someone recorded an outstanding performance in the field this season.
The Bayern Munich No. 9's net worth currently sits at around $85 million, with his base salary at $24 million. Last year, he earned $30 million, making him one of the highest-paid soccer players in the world.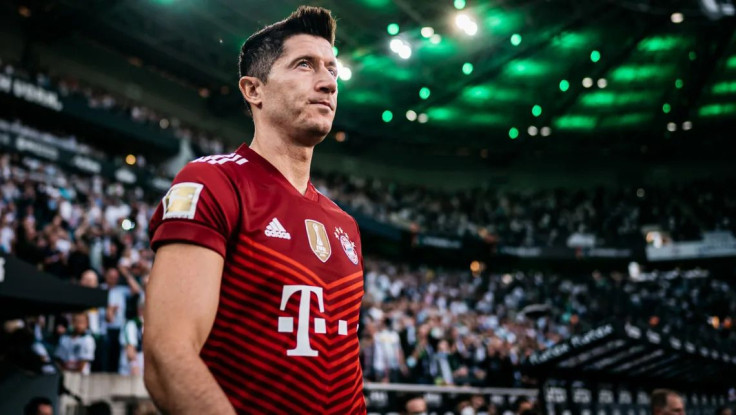 © 2023 Latin Times. All rights reserved. Do not reproduce without permission.