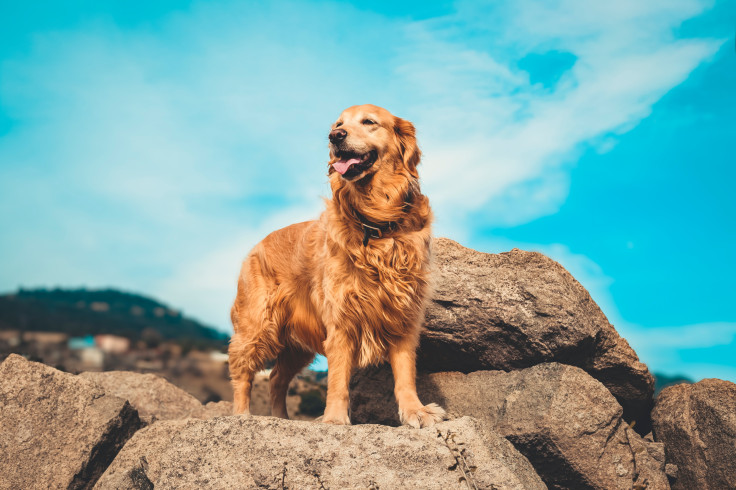 Earlier this week, hundreds of golden retrievers were taken to their ancestral homeland in the Scottish highland by their owners.
It was reportedly the largest and the most adorable gathering of the breed in history, as per New York Post.
The dogs from Japan, Australia and North America, along with more local pups from across Europe and their owners reached the ruins of Guisachan House in Glen Affric. It was in this place that the first puppies were born and bred by the aristocrat Sir Dudley Marjoribanks 155 years ago.
Talks were given and dogs performed tricks during the gathering. There was also a mile-long procession of golden retrievers on Thursday. It was led by a bagpipe-playing Scotsman. It ended with a piped rendition of The Proclaimers' song "500 Miles."
Many dogs sat around panting in the manor's front yard while their owners took photos.
The Golden Retriever Club of Scotland hosted the event. A gathering at the manor is held every five years, and the club makes it happen.
This week's event was bigger than the previous one, which celebrated the breed's 150th birthday in 2018.
The event was organized to help promote the history and tradition of proper golden breeding, Carol Henry, Secretary of the Golden Retriever Club of Scotland, told BBC.
She said that the aim of the event was to basically keep alive knowledge of the dog's breed.
The event organizers wanted to hold on to the "confidence, the biddability, the companionship and loyalty -- all the things the golden retriever was built on," she added.
She shared that standards had faltered among some of the breeders during the coronavirus pandemic.
Marjoribanks first bred the dogs on his estate when he wanted to create the ideal gun dog that was suited to Scottish Highland terrain.
According to the American Kennel Club, in 1868, he got a gold-wavy coated retriever named Nous mated with Belle, a tweed water spaniel.
Their puppies -- Cowslip, Primrose and Crocus -- are considered to be the first golden retrievers that today's breed comes from.
It was in 1913 that golden retrievers were first recognized by the Kennel Club. It is the UK's largest organization that is concerned with dog health, training and welfare.
© 2023 Latin Times. All rights reserved. Do not reproduce without permission.