New emails have been unearthed on Monday from Hunter Biden asking his brother's widow Hallie Biden for an HIV test in 2018, as Republicans continue to push forward on the possibility of investigating the President's son even further.
Hunter Biden, who had an affair with his brother Beau's widow Hallie, had sent her emails in 2018 asking for an HIV test, which Hallie had presumably refused to provide him at the time when the email was written, according to the New York Post.
"You need to inform me of the result," he said. "TODAY. I am getting tested today. I have been sick scared Hallie and you [hang] up on me."
Hunter and Hallie were reported to be having an affair by Page Six in 2017, which also reported that Hunter had divorced his wife Kathleen after she found intimate messages between the two on his iPad. The affair reportedly went south due to reported addictions on Hallie's part, which Hunter had recommended counseling for.
"[You're] not clean and sober Hallie," he said in an email. "You've found a new release for your poisoned mind … you need serious long term professional help and I hope you get it. I promise I will try my best to make that happen."
Hunter, who married his second wife Melissa Cohen in 2019, is under federal investigation right now for a tax filing that might be connected to some potential money laundering and violations of lobbying laws.
Republicans in the House are promising to investigate Hunter Biden even further if they win back control of Congress in the 2022 election, with an intent to probe the laptop found in 2020 that was reportedly attributed to Hunter, according to the Associated Press.
"Hunter Biden's fair game because I believe Hunter Biden is a national security risk," Kentucky Congressman James Comer said. "Hopefully, when I get the gavel, we'll take it a step further."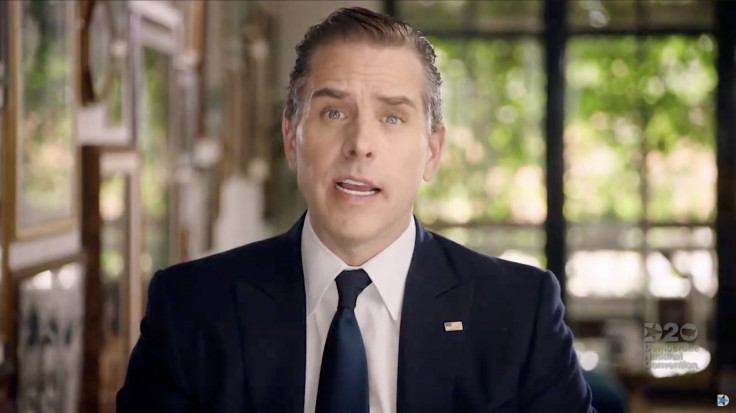 © 2023 Latin Times. All rights reserved. Do not reproduce without permission.