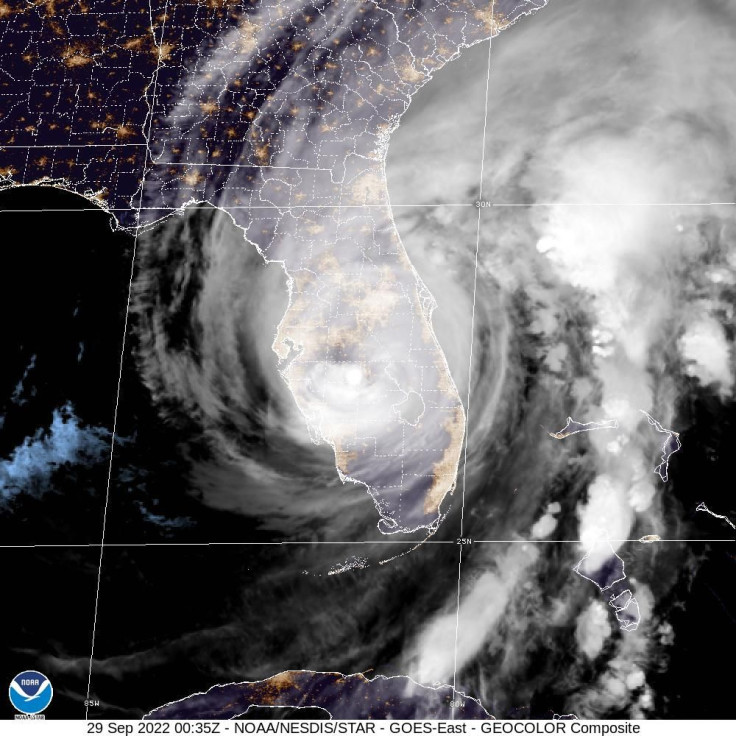 A Cuban migrant boat sank as Hurricane Ian unleashed its wrath on Florida, leaving 20 people missing.
Initially, 23 people were missing according to a report of US Border Patrol agents on the incident that happend in Stock Island, Florida, but three of them were rescued and were taken to the nearest hospital to be treated for exhaustion and dehydration.
Four other Cuban migrants swam on their own to safety and were hospitalized, chief patrol agent Walter Slosar said in a Reuters report.
The storm's fury felt in Florida brought extreme rains and winds plunging some 660,000 people into darkness before 2:30 p.m. ET, according to poweroutage.us.
Two hours later, around 1 million people were without power and by 7 p.m., electrictity in the homes of more than 1.5 million people was knocked out by the storm.
Southwest Florida bore the brunt of Hurricane Ian with nearly every resident in counties like DeSoto, Charlotte and Lee left in the dark as of Wednesday evening.
Hurricane Ian also lashed out in Cuba on Tuesday, where it unleashed violent winds and flooding in the western end of the island, leaving two dead in the hard-hit province of Pinar del Rio.
A woman died due to a collapsed wall, while a man died due to a roof that have fallen over him, according to state media.
"Do not risk your life by attempting this journey at sea. Storm surge along with King tide can create treacherous sea conditions even after a storm passes," Cuban officials said on Twitter on Tuesday.
US National Weather Service director Ken Graham warned on Wednesday prior to Ian's landfall that it could be "catastrophic" and would be "a storm that we talk about for many years to come."
© 2023 Latin Times. All rights reserved. Do not reproduce without permission.