Another study has found that antimalarial drug hydroxychloroquine, when paired with arithromycin, helps reduce the mortality rate among COVID-19 patients. Researchers at NYU's Grossman School of Medicine have found that patients who received the drug along with zinc sulphate and the antibiotic azithromycin were 44 percent less likely to die from the disease.
The study involved 932 COVID-19 patients treated in local hospitals with hydroxychloroquine and azithromycin. More than 400 of the patients were given 100 milligrams of zinc daily and were found to be one and a half times more likely to likely to recover. Researchers also found that the drug combo helped decrease the patients' need for intensive care.
According to Infectious Disease specialist Dr. Joseph Rahimian of NYU Langone Health, patients that were given hydroxychloroquine, arithromycin and zinc were able to recover faster from COVID-19 than patients who were not. While the Food and Drug Administration (FDA) has yet to approve the use of the drug as treatment for COVID-19, Dr. Rahimian said the way the drug combination responds to the infection suggests it is a promising treatment to the disease.
"Certainly we have very limited options as far as what we have seen work for this infection so anything that may work is very exciting," he said.
Since hospitals started using hydroxychloroquine in treating COVID-19, there have been theories about how the drug works when administered to patients. One of theories is that the antimalarial drug boosts the ability of human cells to absorb zinc, which has antiviral properties and responds to infections.
"It sort of boosts the zinc activity which is one of the reasons we thought to look at zinc here and in this observational study we did see a difference suggesting that maybe that boosting activity of the hydroxychloroquine with the zinc helps the zinc to work better and lead to a benefit," said Dr. Rahimian.
Last April, the FDA cautioned physicians against the use of hydroxychloroquine for COVID-19 due to risk of heart rhythm problems. The agency said that while the drug shows potential in treating the disease, more research is needed to prove how well it works. Studies on the effectiveness of the drug in treating COVID-19 are still underway.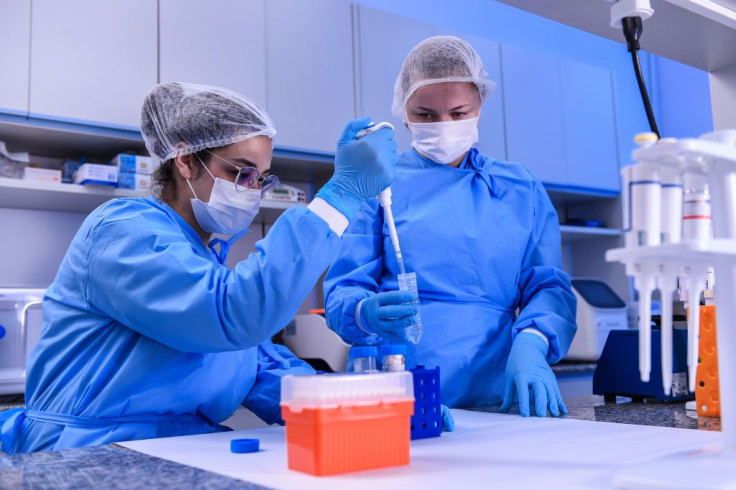 © 2023 Latin Times. All rights reserved. Do not reproduce without permission.