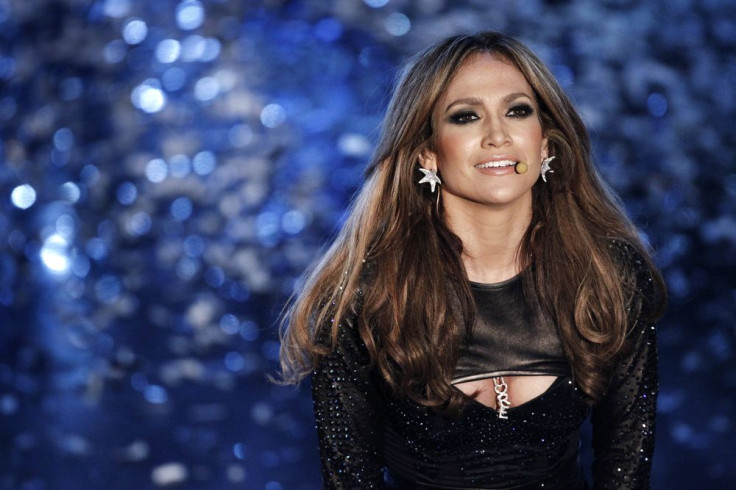 Jennifer Lopez is talking openly about the guilt she feels as a mother for bringing her 15-year-old twins Emme and Max into the spotlight without getting their permission.
"I think being the child of famous parents is really something many people can't understand, and I feel for them for that because they didn't choose that," Lopez, 53, told the hosts of Audacy.
She added, "They have just started letting me know how people treat them. So when they walk into the room, that's what people are thinking about. They're not seeing them for who they are. And I think that has to be a really hard thing for them.
"So I would love to have been able to protect them from that," she said.
The "Jenny From the Block" singer continued by saying that her children, Emme and Max, constantly had to deal with being "judged" by paeople they don't know.
"I think it must for difficult for them to grow up and be themselves," she explained. "They know there is a lens on them ... It's hard for them, I think, and I did that to them," she added.
Lopez chatted with Audacy about her upcoming Netflix action movie "The Mother." The singer and actor portray an assassin with military training who emerges from hiding to save the daughter she has never known from ruthless gangsters seeking revenge.
The actress, who is also a stepmother to her husband Ben Affleck's three children, expressed her desire to shield her children "from everything," but she also understood that adversity is a natural part of growing up, Today reported.
"You don't ever want them to feel a moment of pain in their lives, but that's not realistic," she explained. "You realize as you get older, OK, the pain is necessary. The pain is actually good. The pain kind of makes you feel a little bit like a warrior when you get through it."
As she showed in March that regardless of her fame, she is still just their two teens' mom.
At a SZA concert in Inglewood, California, the "Marry Me" diva and her daughter, Emme, shared a selfie video on Instagram.
As she sits among concertgoers in the video, Lopez beams at the camera. She then focuses on Emme and a companion who are using their smartphones to record the concert.
Lopez wrote in her relatable caption, "Thank you @SZA. Seeing your kids happy... priceless (This was right before I got the death stare to stop filming 😜)"
She added the hashtag #TeenageKidsLife.
© 2023 Latin Times. All rights reserved. Do not reproduce without permission.