A woman in Idaho wore a burka to a local city council meeting Monday, to speak against the city's extension on the mask mandate. Katie Dugger is just one among the many residents of Lewiston, Idaho who voiced their frustrations about the mask policies enforced in many states in the US due to the Covid-19 pandemic.
Dugger said she had to dress like a Muslim to get out of wearing masks while attending classes at Lewis-Clark State College (LCSC) where the college requires all attending students to wear a face mask or some form of face covering. She decided on a burqa to wear in lieu of a face mask but complained it made it difficult for her as she would sweat profusely while doing schoolwork.
The woman arrived at the town council meeting wearing a bright multi-colored poncho and floor length skirt along with a loud purple scarf meant to double as her burqa face mask.
According to KTVB7, Lewiston City Council met on Jan. 25 to deliberate on the extension of the citywide mask mandate to another 90 days. However, prior to voting on the issue, the council allowed Lewiston residents to raise comments and statements on the matter.
Many Lewiston residents were opposed to the idea of an extension.
"I took last semester off at LCSC because of all this nonsense, because I cannot wear a mask," Dugger said.
"It doesn't matter why, but it's very traumatizing for me to put on a mask, it's something that happened to me when I was a kid."
Dugger claimed her education was being "held up because of this crap".
"I'm wearing this because the only way I could go to school today was 'cause I had to act like I had a freaking burqa and cover my face like I'm a Muslim. So the way for me to go to school and get my education, I gotta dress like a freaking Muslim."
While tearfully ranting on the podium, Dugger also said that she was going to conduct a poll on her campus to determine if students actually wanted to wear masks before sharing with the council that she and others were working with an attorney on a class-action lawsuit, The Daily Mail wrote.
She also said it was a waste of taxpayers' dollars that are used for "plastic partitions and signs" at which she described them as a "load of bulls**t."
Dugger then concluded her rant by stating those who want to wear masks should be able to, but those who do not want to should not be forced to do so.
At the end of it all, Lewiston City Council voted to extend the mask mandate for another 90 days.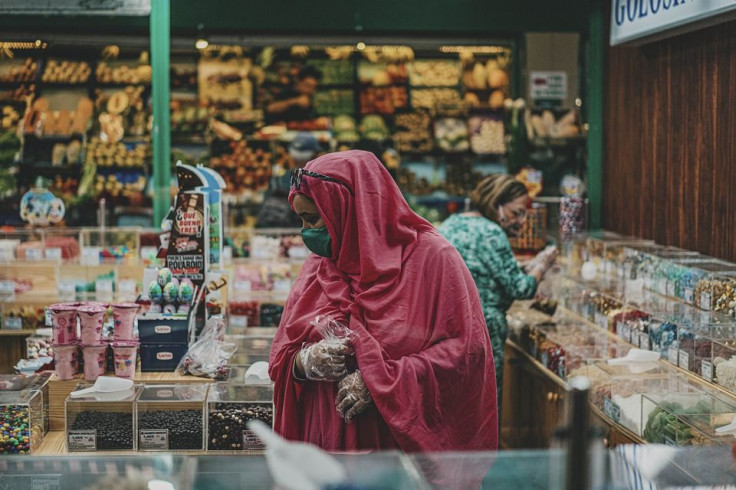 © 2023 Latin Times. All rights reserved. Do not reproduce without permission.