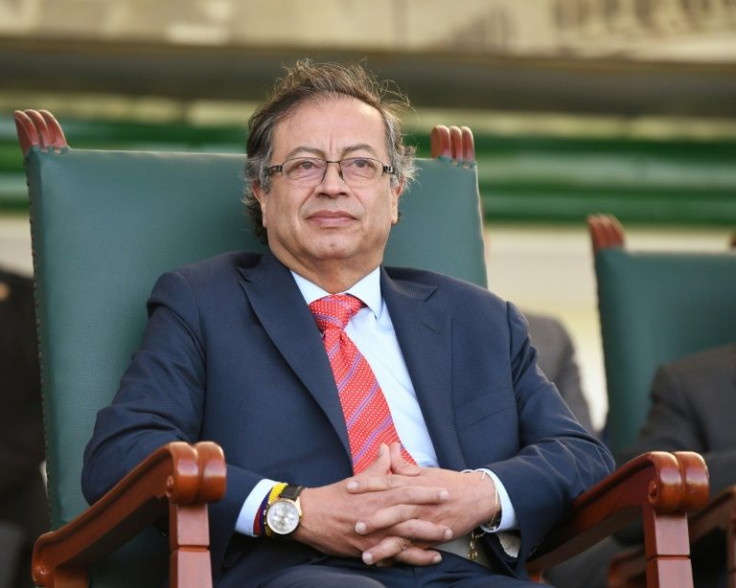 Two political allies of Gustavo Petro, who was elected in 2022 as Colombia's first leftist President, have quit amid their alleged involvement in a scandal.
While Laura Sarabia is among Petro's closest advisors, Ambassador Armando Benedetti helped him a lot during last year's election. According to Reuters, the two allies have been entangled in a scandal that involves missing money, a nanny and illegal wiretaps.
After a probe by the general attorney into allegations made by Marelbys Meza, who is the nanny to Sarabia's son, Sarabia and Benedetti resigned on Friday.
Meza had previously said that in January, she had been taken to a basement located next to the presidential palace. She was accused of stealing a briefcase that had cash ($7,000) from Sarabia's house. The nanny was also forced to take a polygraph test, reported The Guardian.
Colombia's general attorney office said on Thursday that as per investigations, intelligence services had tapped the phones of Meza and another domestic worker who was contracted at Sarabia's house.
The general attorney, Francisco Barbosa, said that phone calls of Meza were listened to for 10 days. It was a "grotesque" abuse of power in which the cops wrongly labeled the women as members of the Gulf Clan, which is Colombia's largest drug cartel.
Barbosa called it a "regrettable day for the rule of law," and that "illegal wiretapping has returned to Colombia."
The attorney's office said that on Friday, four police officials were asked about the person who gave the order to surveil the women even though they were not a risk to national security.
Petro has denied that his allies ordered illegal wiretaps. He pledged on Friday to support the investigation.
During a military event on Friday, he told a crowd of senior naval officials in Cartagena that his office doors are open to any investigation and that they "don't have any fear."
According to Yahoo! News, Petro said Friday that his two allies were "withdrawing" from their posts amid the investigation.
He also said that his government "respects human rights, and does not illegally intercept the phones" of any person.
As for Sarabia, she said that she was ready to give the "necessary explanations for the clarification of the facts."
It's been suggested that Meza is right in the middle of a power struggle between Sarabia and Benedetti, who is a 55-year-old key conservative power broker. Sarabia worked under him before leading Petro's campaign. She and Benedetti reportedly clashed over his request for a new posting.
The scandal involving the President's allies is the first to break the trust of his innermost circle. It has dented his popularity, which has gone down from 50% in November 2022 to 34% now.
© 2023 Latin Times. All rights reserved. Do not reproduce without permission.