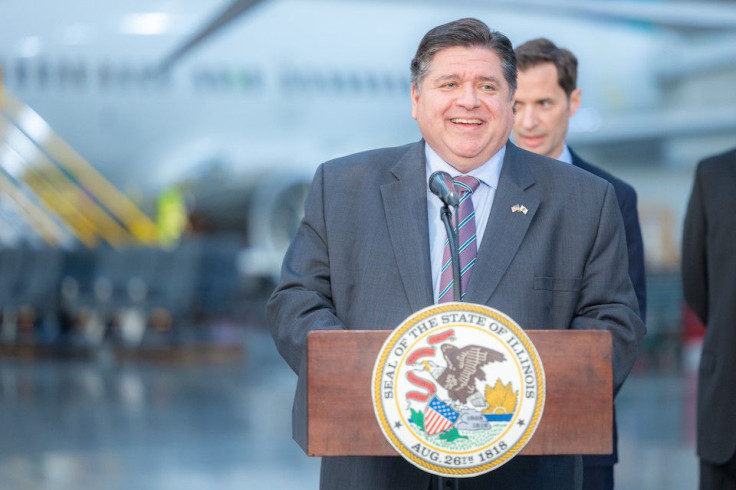 Illinois is gearing up for an increase in the influx of migrants arriving in the state. To help process, house and take care of their basic needs, Governor J.B. Pritzker awarded $41.5 million in grants to multiple municipalities.
"Illinois is a welcoming state, and we have stepped up to aid asylum seekers who have undertaken a dangerous and trying journey to try and build a better life for themselves and their families," said Governor Pritzker. "Although we will still need significant federal support as this crisis continues, these grants will empower local governments to build out services and supports for new arrivals so we can successfully transition them into our state and give them the opportunity to complete their legal asylum process."
Chicago will receive the bulk of the funding, with $30.25 million going its way. The windy city has taken in over 15,000 migrants since August 2022, when Texas Governor Greg Abbott launched Operation Lone Star and began shuttling migrants to sanctuary cities.
The city has struggled to house migrants, and thousand of migrants have resorted to sleeping outside police stations due to the shortage of space in shelters, leading Mayor Brandon Johnson to launch several initiatives aimed at alleviating the strain in the city's shelter system. His plans include repurposing buildings to shelter migrants and erecting tent cities in various neighborhoods. Mayor Johnson also granted a $29 million contract to Garda World, a private security firm, to build and operate camps for migrants.
The other municipalities and cities in Illinois to receive funding include Joliet Township ($8.6 million), Elgin ($1.27 million), Lake County ($1 million), Urbana ($250,000) and the Village of Oak Park ($150,000).
Pritzker, a progressive Democrat, also wrote a letter to President Biden urging him and his administration to take a "more active" role in managing the southern border crisis. Pritzker recommended that Biden appoint an advisor to oversee all efforts at the southern border instead of relying on each to manage their border section.
"Right now, we have too many different federal department contacts — who are uncoordinated with one another — that handle various programs related to this humanitarian crisis," said Pritzker. "A single office with an identified leader must be assigned to work for the cities and states across the silos of government to manage the challenges we all face."
The Illinois governor also listed several actions the president could take to process migrants faster and begin to alleviate the stress felt by sanctuary cities and states along the southern border. They included: waiving fees for Temporary Protected Status (TPS) applications, increasing logistical coordination and data collection, providing financial support to local governments and NGOs and accelerating employment authorization for newly arrived migrants.
Migration is at the center of the public conversation in the US. Another notable hotspot is New York City, which has received over 116,000 migrants since April 2022, many of them via busses and planes from Republican-led states. The situation has gravely strained the city's shelter system and finances, and it's got to a point where Mayor Eric Adams has asked the courts to relieve the city of its legal obligation to house migrants. His administration has also begun evicting adult migrants from shelters. Adams is also embarking on a trip to Latin America to learn about asylum seekers and their journeys to the U.S.
Overall, the number of border crossings is on the rise. More than 200,000 migrants crossed illegally from Mexico into the U.S. in September, and there have been more than 2,8 million encounters so far this year. Adam Isacson, director of defense oversight for Washington on Latin America (WOLA), told USA Today it's possible the migrant encounter figure could reach 3 million or more in 2023.
© 2023 Latin Times. All rights reserved. Do not reproduce without permission.