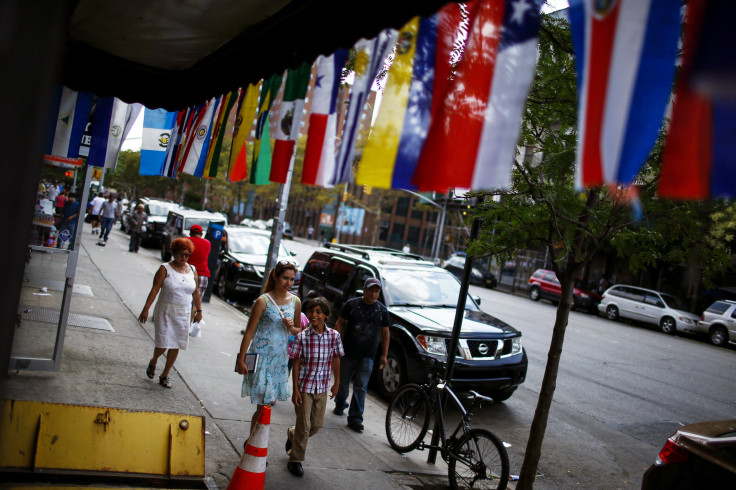 A new study from the Pew Research Center regarding immigration has resulted in some interesting data. The study revealed that the number of undocumented immigrants living in the United States has stayed consistent since the Great Recession, which occurred between 2007-2009, and shows no sign of rising. Out of this unchanged number, half of the undocumented immigrants have lived in the U.S. for at least 13 years. Considering this data, the slowdown in arrival means that the undocumented immigrants who remain in the U.S. are more likely to be long-term residents, and to live with their U.S.-born children.
According to a preliminary Pew Research Center estimate, there were 11.3 million unauthorized immigrants living in the U.S. in March 2013. This number is nearly unchanged from 11.2 million in 2012, which remained the same from 2009. The Pew Research Center also noted that the undocumented immigrant population had risen "briskly for decades before plunging during the Great Recession of 2007 to 2009."
The study also concluded that while the growth of the group has remained stable, an increase has occurred in the median length of time that immigrants are living in the U.S. for. In 2013, the research showed that unauthorized immigrant adults had been in the U.S. for a median time of nearly 13 years, contrastingly a study done in 2003 revealed that the median for adults was less than eight years. However, Ana Gonzalez-Barrera a research associate from Pew stated that "despite the increase in detentions on the border," the flow of immigrants who are returning voluntarily to their countries of origin has increased.
The data used in the Research Center estimate is solely based on the U.S. Census Bureau's American Community Survey and Current Population Survey. The census data is collected using "residual methodology" which has been employed by the research center for several years. Fox News Latino stated that the immigration debate has hit the headlines more recently due to the arrival of 63,000 unaccompanied minors from Central America to the United States over the past 10 months.
© 2023 Latin Times. All rights reserved. Do not reproduce without permission.