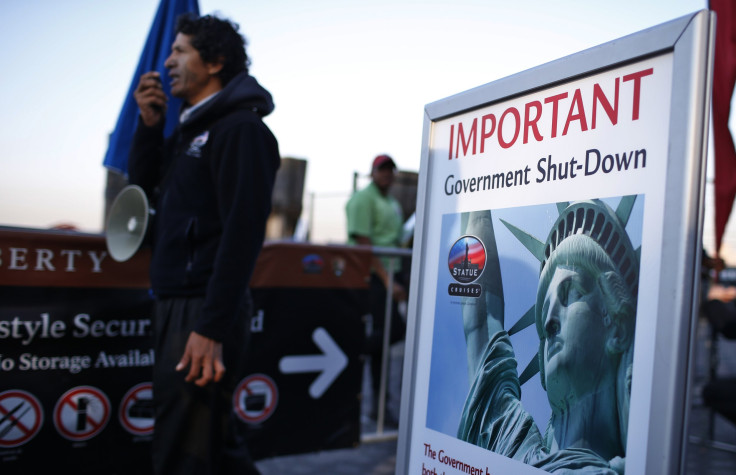 On Monday night, Democrats and Republicans in the Senate were reportedly close to reaching a bipartisan deal to raise the debt ceiling and end the government shutdown, but House Republicans made clear that they did not support the deal, which would leave funding for President Obama's health care law intact. Members of Congress have until Thursday - the day when US Treasury Secretary Jack Lew says the Treasury will exhaust its last bit of funds raised through a series of extraordinary measures and run out of ways to pay its multibillion-dollar interest payments and social security bills - to reach an agreement and avoid a potentially catastrophic default. Depending on the details of that agreement, waning hopes that immigration reform could pass this year could be extinguished entirely.
The Tea Party Republican majority in the House is demanding that any federal budget to be passed delay appropriations for the Affordable Care Act, the president's health care law. The White House and Senate Democrats refuse to budge, pointing to budget compromises already struck between the two parties. If no agreement is reached, the economic consequences would likely elbow out any other issue for consideration from lawmakers. But a deal is struck which sees a Tea Party capitulation, House Republicans who have already dug in their heels against ideas for immigration reform which come from outside their ranks could grow even more unwilling to compromise on a path to citizenship or legal status for undocumented immigrants, which most of them see as being unrepresentative of their priorities. The other option: Tea Partiers could use their opponents' unwillingness to give in to their budget demands as leverage in other legislative battles, to tip the scales in their favor on issues like immigration, on which their opponents have shown themselves more inclined to compromise.
The Associated Press advanced another possibility as likely in an article published on Tuesday: that President Obama could end up "signing short term bills that keep Washington in the never-ending cycle of deadline-driven budget battles." The article continues, "For Obama, that would mean fiscal issues would keep consuming the oxygen in the nation's capital at a time when he is already watching his window for passing significant domestic legislation close." In other words, supporters of comprehensive immigration reform would see their hopes for reform pushed back yet again, possibly as far as 2015.
RELATED: Immigration Reform 2013: California Governor Jerry Brown Signs 'Trust Act'
© 2023 Latin Times. All rights reserved. Do not reproduce without permission.