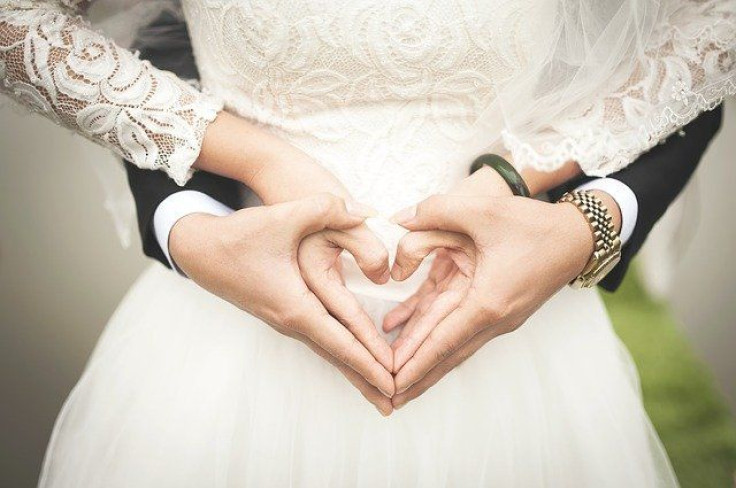 On Thursday, an Indiana couple was charged with two felony counts for allegedly selling their 13-year-old daughter to a 27-year-old man. Se Dar Be and Sadid Mot the parents, were booked with selling a child and neglect of a dependent.
Be, the mother, and Mot, the girl's father, were arrested and faced identical charges. The initial court hearing of the girl's parents is scheduled for Monday, WPTA 21 reported. The 27-year-old man, Zee Kdee Ya, was also charged with child solicitation and neglect of a dependent on Thursday.
Fort Wayne police were first called on Dec. 20, 2020, by the girl's friend, pointing to an address that revealed the information of a young girl being forced to marry against her will. The officers assigned found "a wedding celebration... and the victim... dressed in a dress with a veil and wearing makeup," as described in the court reports, according to California News Time.
According to court documents, adults present at the wedding denied that it was a marriage celebration, saying it was "only an engagement between the girl and Zee Kdee Ya."
However, when police talked privately to the girl, she said that her parents had signed paperwork arranging the marriage seven days prior to the wedding celebration. The victim told the police that "her parents had arranged a marriage for her and she didn't want that."
Court records claim that Ya gifted the girl a gold bracelet, necklace and about $2,000 in cash, which she handed over to her parents. Since then, the girl stayed with the man, sharing a room and bed. Ya allegedly tried to assault and touch the girl, but she yelled as she asked him to leave the room.
The man then quoted the Bible to her and told the girl, "I own you now. I can make you do what I want." The girl also shared how her parents told her that she needed to have sex with the man.
Ya allegedly claimed to a police investigator that the party was a celebration for their engagement and wedding. He also admitted that the girl moved in with him after they signed the paperwork. However, he denied sharing the same bed with her.
The girl's mother said that the girl "was only getting engaged and wouldn't get married until she was 18 years old." She also claimed that the $2,000 was used by her and her husband to prepare for their daughter's wedding.
A Department of Child Services (DCS) representative told police that she talked to Mot multiple times, saying that his plan to send off his daughter, and forcing her to marry was illegal due to her being a minor.