A 118-year-old woman from India has recorded no side effects after her first dose of Covid vaccination and appealed to everyone to get themselves vaccinated.

Tulsabai, the centenarian from the Indian state of Madhya Pradesh is reportedly the oldest receiver of the Covid-19 vaccination in the world. Dr Bhupendra Kurmi has confirmed to ANI, as reported by Tribune India Tulsabai's age with her date of birth as printed on her Aadhar card. She was born on January 1, 1903.
She was vaccinated on Sunday and has shown no side effects of the Covid-19 shot, confirmed the health department. The elderly woman got her first jab of the vaccine at a health facility in Madhya Pradesh's Sagar district.

Deepak Singh, the District Magistrate retweeted a video of the woman posted by the Public Relations Department to encourage everyone to get themselves vaccinated.
After receiving the vaccine, the centenarian flashed the victory sign as she stepped out of the health facility. She told in the regional dialect, "I have received the covid vaccine, so everybody should get it. There is no problem in getting inoculated. The people should wait for their turn to get themselves vaccinated." Tulsabai encouraged everyone to get inoculated as she experienced no trouble after getting the jab.
The initial phase of the vaccination drive in India was kickstarted on Jan. 16 with two vaccines Covishield and Covaxin. India began the second phase of its Covid-19 vaccination campaign on March 1, to protect people over 60 and those over 45 with potential threat from the virus.
To curb the rising number of cases, the central government extended the nationwide vaccination drive to include everyone above the age of 45 from April, Hindustan Times reported. The health department has urged all the states in India to achieve 100 percent vaccination coverage of those over the age of 45 and contain the surge in districts. The drive hopes to control the situation in India from going bad to worse.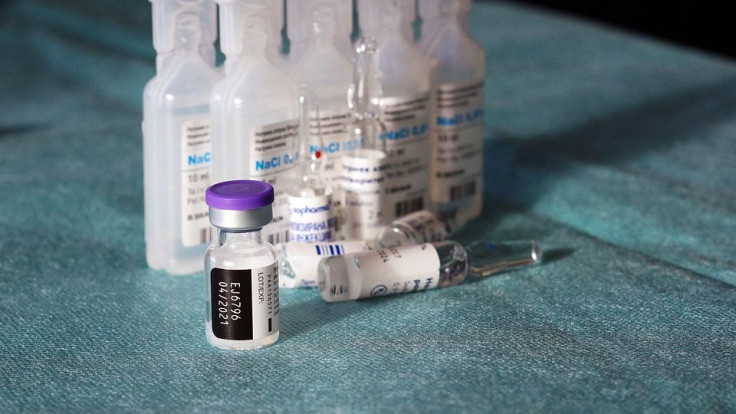 © 2023 Latin Times. All rights reserved. Do not reproduce without permission.