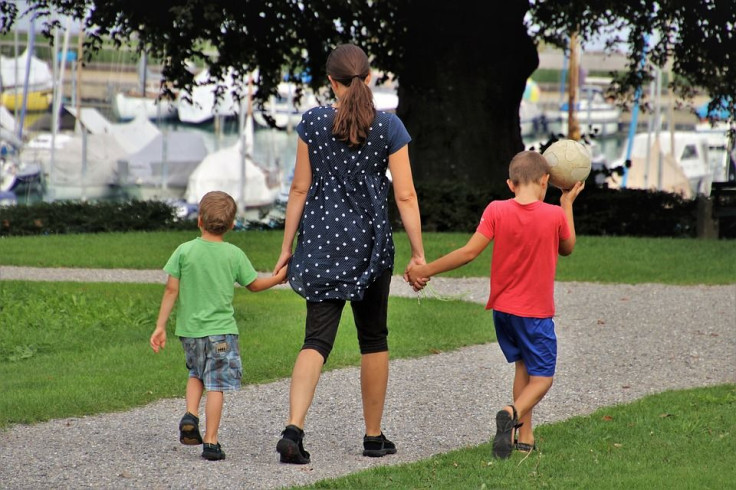 A furious mom confronted a shameless couple having sex in a park infront of children at the Edinburgh Playing Fields in Aylesbury, Bucks. In the video an angry woman turned on her phone camera as she approached the couple in the midst of a their romp and told them off.
With camera rolling, the woman walked up to the couple and said: "There's kids over there and you're having sex"
"You think that's alright"?"
The couple responded with "no".
The video captured the female who remained straddling her partner on the ground with her pants down to her knees and tried to explain they were aware of their fault.
"We know we have done wrong."
The mother responds: "My child is seven years old - you lot are taking the f****** p***".
The couple fumbled to get up and put their clothes back on as the furious mom unleashed her sharp words: "Have some f****** respect".
The video had gone viral after it was posted and shared online over the weekend to the community Facebook group The Aylesbury Grapevine.
A spokesperson for Thames Valley Police said that the incident had been reported to the Force and that the matter has been recorded as an exposure. The incident is now under investigation while authorities are looking to identify the offenders.
Meanwhile, New York subways are not spared from such lewd acts in public either, despite the ongoing pandemic. A chuckling onlooker managed to catch a couple who was taking advantage of the empty transit system for a quickie fix on the subway platform at the Flushing Avenue station in Brooklyn.
According to the New York Post, the minute-long video clip was filmed from across the tracks showing a man and woman having sex. The giddy voyeur who is said to be a construction worker at a nearby street work said he had nothing against it.
"Yeah, I don't care, I don't mind that s–t, that s–t is like PornHub to me."
"This is New York City, you see everything, you hear! Oh, he came. He f–king came. I can't even concentrate with s–t like this."
Before walking away he shouts at the couple: "Have a good one, bro."
The Metropolitan Transport Authority said that as much they take pride in the cleanliness of its stations, they highly discourage people from engaging in such lewd activities in public. "We are proud the subways are as clean as they've ever been, but no need to try them out like these geniuses," MTA spokesman Tim Minton said.
The MTA has contracted more cleaners and rolled out virus-killing UV lamps in an effort to stop the spread of the coronavirus. "Glad we announced our ultraviolet disinfecting pilot yesterday because we are going to need it on this platform," Minton added.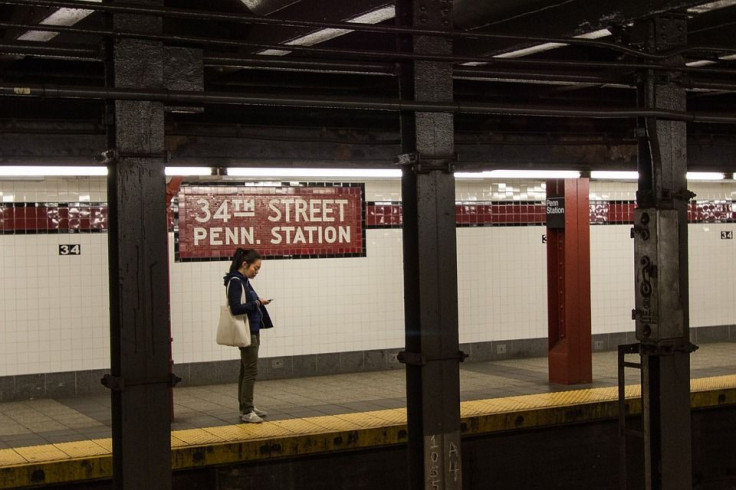 © 2023 Latin Times. All rights reserved. Do not reproduce without permission.